HARPENDEN

Cottage Life in a Hertfordshire Village

by Edwin Grey

First published 1934

Reprinted 1977

Harpenden and District Local History Society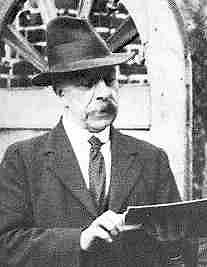 Edwin Grey's book "Cottage Life in a Hertfordshire Village: How the Agricultural Labourers lived and fared in the late 1860s and 70s" was first published in 1934 and was republished by the Harpenden and District Local History Society in 1977. It is a very readable and detailed account of agricultural life in Harpenden in the 1860s and 1870s, and can be considered pretty typical of the rural parts of Hertfordshire.
CHAPTER ONE: The Cottagers - The Labourer's Attire - Village Clothing Clubs - Local Dialect or Brogue - The Village Crier - The Ballard Singer - The Cottage Homes - Sleeping Accommodation - Water Supply - Drainage - Firing - Lighting.
CHAPTER TWO: Farm Work and Wages - Straw Plaiting - Acorn Harvest - Village Sick Clubs
CHAPTER THREE: Food - Varieties and Modes of Cooking - Cottage Pig-Keeping - Gleaning the Wheat Fields
CHAPTER FOUR: The Village Bobby - Queer Characters - Temperance Societies - Maying - Rustic Games - Sunday Schools _ Village Promenade - Courtship - Valentines - Bible and Key Rite - Weddings - Rough Music - Illness - Maternity and Voluntary Nurses - The Passing - Funerals - Religion (Bible Reading) - Herbal Medicines - Superstitions - Charms - Ghosts - Christmas Cheer
CHAPTER FIVE: Farr's Fair - Good Friday - Seeing the Birds - The May Races - The Cricket Club - Sunday School Treats - Summer Months - The Gypsies - The Statty - St Albans Fair - Winter Months - Mem'bering (Nov 5th) - My own particular friends
CHAPTER SIX: The Changed and Changing '70's
The follow excerpt describes some cottagers who lived in Harpenden:
Many of the men bore nicknames - "Clipper Weston", "Slappy Twidell", "Wacky Russell", Slenderman Heath", are some that I remember, names probably given to them in fun when boys, and they had stuck; these nicknamed men were seldom spoken of or alluded to by their proper Christian names, but others were, though in a shortened form, but none by the prefix "Mr." The single women were always addressed by their Christian names, even unto the end of their days, and this was no manner of disrespect - it was the custom; I remember many of these elderly spinsters: Polly Elmer, Polly Munt, Betsy Belcher, Sally Bonstead, etc. Polly Munt was an old lady who made and sold Vinegar Rock, a farthing [0.1p] a stick; Polly Elmer retailed bread, also doing a little mangling for a living; Betsy Belcher was an expert straw-plaiter; Sally Bonstead worked in the fields.
Locating Books
At the time this page was last updated second hand copies could be ordered online. The first edition may cost you £40 or more. The paperback should be much cheaper.
Page updated April 2005