Printed Maps of Hertfordshire 1577-1900

by D. Hodson

Dawsons of Pall Mall. Published 1974,: ISBN 0 7129 0621 5
This book provides a detailed list of the Hertfordshire County Maps, with information on the various printings of each map. It has been of great help in drawing up the section on Hertfordshire Maps, and is essential for anyone wanting to identify different printings of particular maps. However it is probably too specialised for the average genealogist or local historian. It should be noted that it only covers maps of the county - and does not cover strip maps, town maps, or those which cover all or part of several counties on the same sheet, such as pages from more modern atlases.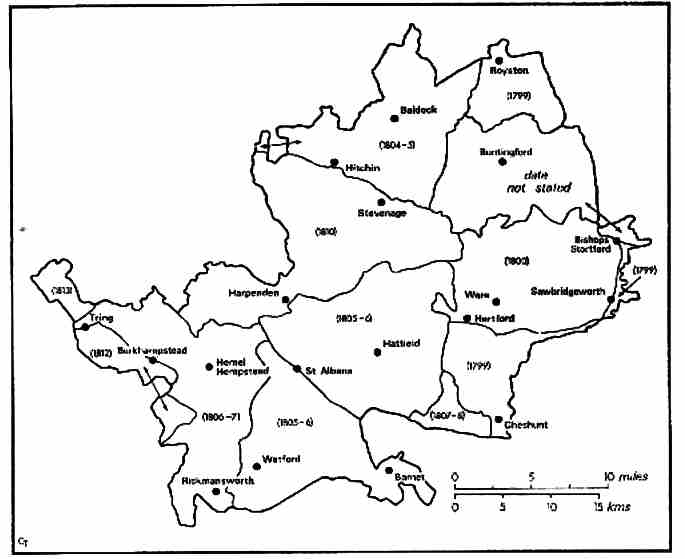 The dates of the field survey for the first edition of the Ordnance Survey maps

Locating Books


At the time this page was last updated second hand copies could be ordered online. A copy could well cost £30 or more.

<