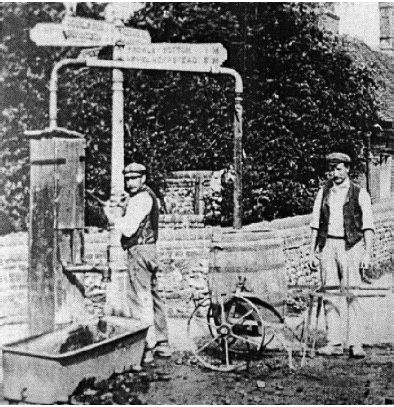 Getting Water from Flamstead Village Pump
This is an excellent local history which covers the leading families, the everyday people, what they did, and the places where they lived. There are over 300 pages packed with information and a good index. There a a large number of photographs.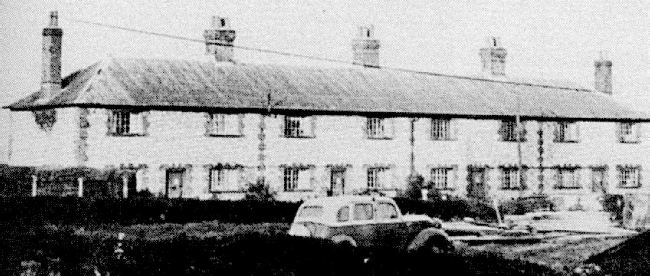 The 19th century Sebright Almshouses in Singlets Lane, demolished in 1965.
CONTENTS
Introduction
Early History and Origin of Names
The Little Nunnery of St Giles-in-th-wood, Beechwood Park and the Saunders Sebright Family
Civic Matters - Local Government; Population; Health and disease; The Poor; Crime and Punishment
Employment, Industry, Commerce and Transport
Farms and Farming
Hunting
The Lords of the Manor of Flamstead
Public Houses
Roads, Properties and People
Religious Matters - St Leonard's Church; Nonconformity
Schools
Sports and Pastimes
Two World Wars
A brief description of Flamstead in 1999
Acknowledgements
Sources
Index
Locating Books
At the time this page was last updated I did not find a copy for sale online
NOTE: This was published as a limited edition of 500 copies - virtually all of which were taken up by advanced orders, and copies were unavailable within days of publication. It was been reprinted - but is now definitely out of print.