The Story of Hitchin Town

In black and white we'll set it down
The Chequered Tale of Hitchin Town

with drawings by Gerard Ceunis

Wm. Carling & Co, Hitchin, ~1938
Reginald Hine published a number of books on the history of Hitchin and this paperback book concentrates on depicting the historical atmosphere of the town, accompanied by the excellent illustrations by Gerard Ceunis. As such it contains little direct information on individuals, but is a very pleasant to the introduction for anyone who wants to known about the place where their ancestors lived.
My copy of the book contains a list of the books on Hitchin by Hine, and this allows it to be dated as later than 1946 and earlier than 1951. However this must be a reprint as copies are known as early as about 1938.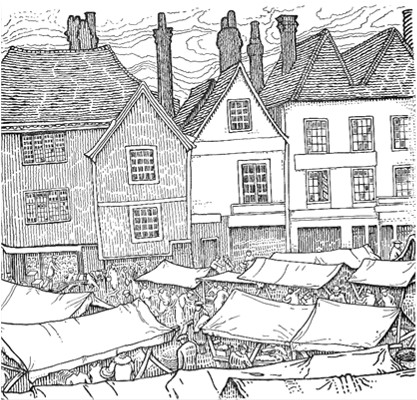 Hitchin Market Place
This book was kindly donated to the site by Vivienne Lockyer - and an appropriate donation has been given to the mental health charity Mind.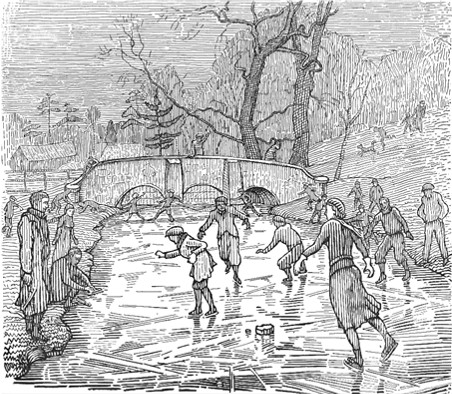 Skating at St Ippolyts
Locating Books
At the time this page was last updated second hand copies were available online
Page updated March 2006