LETCHWORTH GARDEN CITY 1903 - 2003
A Centenary Celebration of the World's first Garden City in Picture Postcards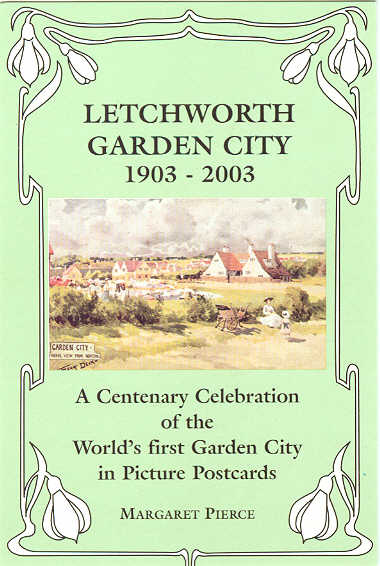 by Margaret Pierce
Yesterdays World Publications
An excellent volume - the following description comes from the promotional literature.
Margaret Pierce has been collecting Postcards of Letchworth Garden City since she was a child, having come to live here from the Midlands in 1957.
She left in 1973 when she married, but returned to live here in 1999. Seeing the way the town had and was changing, she decided to produce a book, using her own extensive collection of postcards, to document those changes.
The Garden City has been well recorded on picture postcards over the last 100 years and they clearly show how the First Garden City has developed. In nearly 200 beautifully reproduced, mono and colour pictures (each with notes), most of which have not been included in previous collections, Margaret has produced a fascinating collection that takes the reader from the very first days right up to date.