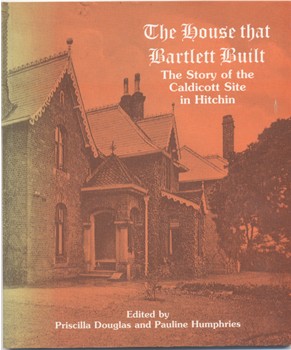 The House that Bartlett Built
The Story of the Caldicote Site in Hitchin
Edited by Pricilla Douglas & Pauline Humphries
Hitchin Historical Society & Hitchin Forum, 1996
"Hitchin was a very different place when, in 1866, Charles Archibald Bartlett built a house on a plot of land close to where the road from Highbury joined the road to the new railway station.
"In a cameo spanning one hundred and thirty years Hitchin Historical Society and Hitchin Forum have built on research begun in the 1980's.Their collaboration charts the passage of the 'freehold residence in the Gothic Style' to successful Youth Centre, by way of private school, Regimental Headquarters, and Driving Test Centre."
An excellent example of the history of a single house.