This book contains 93 old pictures of Offley, mainly post 1900 with a good selection of buildings, events, etc. There are a number of pictures of groups, often with many of the people named. There is no index.
Contents: The Street, South from the Crossroads; School Lane, North from the Crossroads to Little Offley; Offley Mill and Bottom of the Hill; The Village at Prayer; The Village at Work; The Village at School; The Village at Play; The Village on the Move; The Village at War; Marriage.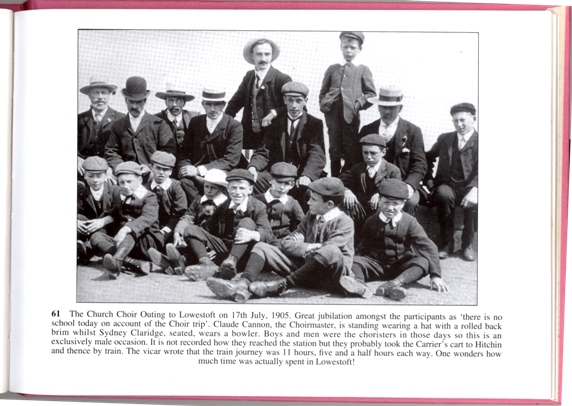 A typical page - showing the Church Choir Outing in 1905 and a generous description.
There is a web page for Offley
Locating Books
At the time this page was last updated second hand copies could be ordered online
Page updated July 2007