Contents: Introduction; Mists, Myths and May Be's; Good Manors; The Church and the Church; Rectors and Vicars; Offley Place and its Residents; Other Properties and Residents; The Village School; Ag Labs and Strawplaiters; The Missus; The Poor; Law and Order; Roads and Reticulations; Wars and the War Memorials; Sources of Reference.
The "Other Properties and Residents" chapter includes Wellbury, Little Offley, Clouds Hill (formerly the Vicarage), Eagles Nest (now Birkitt Hill House), Hunters Moon,Westbury Farm, The Pubs, Pond House, Grocer's and Butcher's shops, Cowyard and Crawleys Alley, The Lawns, Gosling Avenue and Salusbury Lane, Recreation Club, The Old Vicarage, Angels Farm, Great Ofley House, Offley Hoo Farm, Offley Grange, Claypits, Glebe Farm, the Mill and the Flints.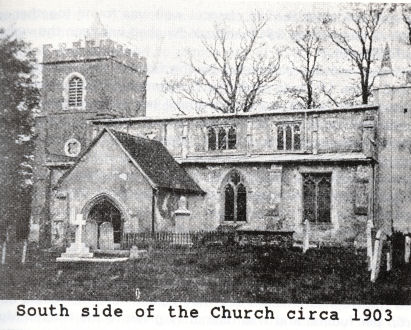 There is an index - but a quick check on some personal names shows it is not comprehensive.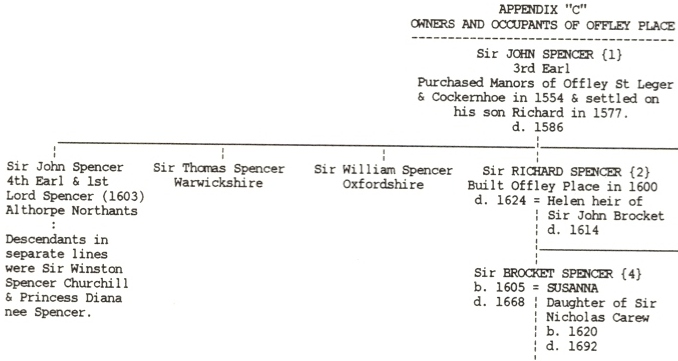 Part of a family tree showing the link between the owners and occupiers of Offley Place and Sir Winston Churchill and Princess Diana.
Locating Books
At the time this page was last updated
copies were available for sale online.
| | | |
| --- | --- | --- |
| | | |
| October 2010 | | Pictures added |