Little Berkhamsted
A History of a Hertfordshire Village
Gerald Millington
Little Berkhamsted Local History Group, 1981
A5 Booklet, 60 pages, with maps and pictures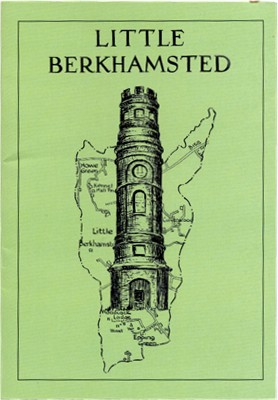 This is a very useful book, which is the result of a class run by the Hertfordshire County Council along the lines of the earlier W.E.A. local histories of a number of Hertfordshire Towns.
There are some very useful maps and some pictures and there are many names, dates and places mentioned in the text, the only problem being the lack of an index.
For a sample extract see The Old Manor House.
CONTENTS
Beginnings; 1066 Onwards; The Gentry and the Big Houses; The Church and other matters; Farming; Highways and Byways; Trade and Industry; Epping Green and Howe Green; Local Government; Village School; The People; their Homes and Pleasures.