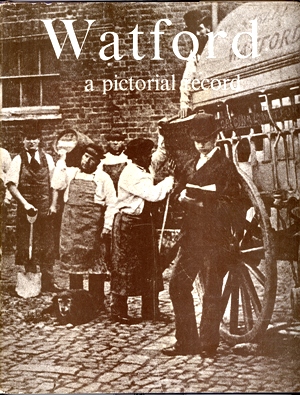 Books on Hertfordshire
Watford
A pictorial record
Published by Borough of Watford (Festival of Britain Committee), 1951
Softcover 72 pages
Reprinted 1972 - hardback
A useful collection of photographs with many shots of old Watford properties. The text covers Early History, Social Welfare, Transport, The Churches, Education, Social and Political Activities, For Leisure Time, Industry Today, and Watford and War. It includes a reproduction of the 1849 map of Watford.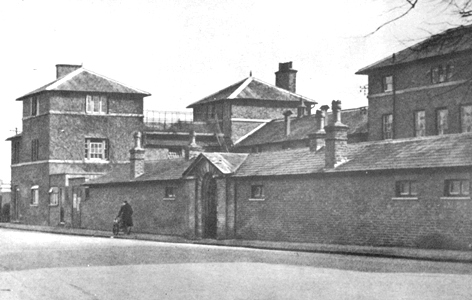 Shrodells - The Workhouse in Vicarage Road
The pictures include three by Evacustes Phipson.
There is a web page for Watford
Locating Books
At the time this page was last updated second hand copies were available online
Page created September 2007