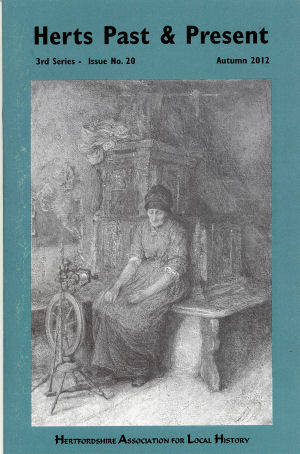 In the issue
Abbots Langley, Aldbury, Barkway, Bushey, Callowland, Chipping Barnet, Croxley, Garston, Hemel Hempstead, Hertford, Hitchin, Oxhey, Panshanger, Rickmansworth, Royston, St Albans, Snelishall, Watford, Wiggenhall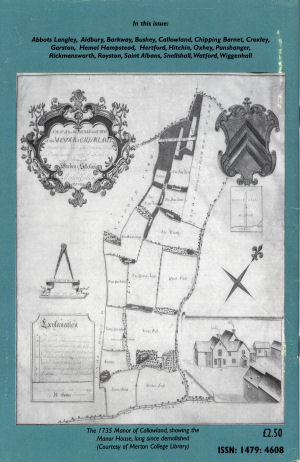 Brief Guide to Sources: Enclosure Maps and Awards - by David Short
This article examines 'begging' letters sent to their home parishes by fifty Hertfordshire paupers during the lat eighteenth and early nineteenth centuries. These pleas to the overseers provide vivid insights into the desperate lives of those living on the edge of destitution.
Contacting the Home parish
Where did Hertfordshire paupers migrate to?
A variety of health problems
Where did immigrant paupers come from?
Pauper occupations
Negotiating with the home parish
Pleading in person
The sick and disabled
The mentally ill and violent
Financial problems
Paupers taken sick while on the move
How were sick established paupers treated by their 'host' parishes?
Notes
More than a hundred years have passed since the manor was abolished as a unit of local administration. However, the manor and the parish were once primary institutions of English society. For about seven hundred years the manor vied with, and sometimes eclipsed, the Church and the family in that role. The intervening period stretching back from the abolition of manorial authority in the early twentieth century to the high point in the fourteenth century was one of gradual decline; although the pace of that decline varied widely from one part of the country to another, and from one part of Hertfordshire to another. It is hoped that this article will stimulate further research on the subject of manors in South West Hertfordshire.
The importance of manorial records ...
The VCH account of the eleven manors of Watford
Problems researching manorial boundaries
The Manor of Wiggenhall
Tracing records for the manor of Moor(e)
Potential referencing pitfalls
A list of archives and libraries holding Watford manorial documents
Notes