Many people run into difficulties researching their ancestors because there are no surviving records of there were no formal records of children's births before civil registration was introduced in 1837. The law meant that baptism records were kept by the parish churches for those who were baptised into the Church of England - but there was no official record of birth or parentage for non-conformists.
This lack of records caused administrative problems at the time. Dr William's Library provided an unofficial register for a fee, and some well-to-do non-conformist families registered their children's birth.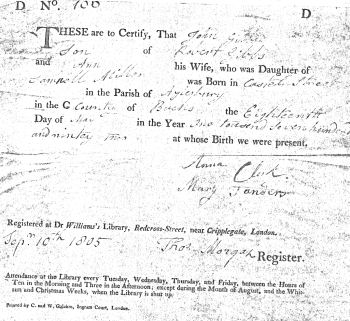 John Gibbs' birth certificate
registered at Dr William's Library
The above certificate shows that John Gibb's birth was registered in 1805 - some 13 years after he was born.
The article shows that the dissenters of Aylesbury wanted the law to be changed "to establish a legal mode of registering their children, that they might be enabled in all cases to produce admissible evidence as to their linear descent." and decided to write to Lord Nugent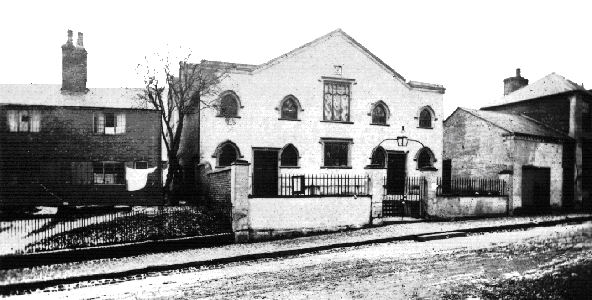 Hale Leys Chapel, Aylesbury, circa 1870