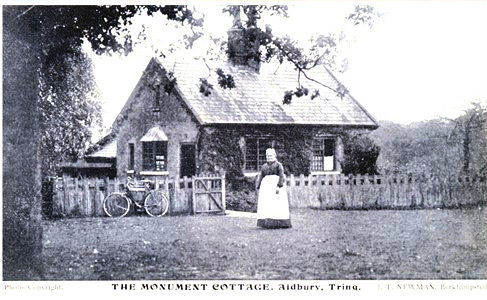 The Monument Cottage - Postcard by J.T. Newman, Berkhampsted, posted 1910
The 1901 census shows that 67 year old Mrs Hannah Willmore (widow) was the caretaker of Bridgewater Column.
A few years later G. Loosley & Sons, Berkhamstead published a very similar card with Mrs Willmore, aged 73 years, Caretaker for the past 27 years.
The cottage is much the same today - except that it has been joined by the National Trust centre, where there is a little cafe, which I use as the base for my walks with my daughter's dog, Franci.