Bourne End
Bourne End became a separate parish in 1915, having been part of Sunnyside, which itself only became a separate parish in 1909, having been previously part of the parish of Northchurch.
Part of the village has been included in Bovingdon.
Bourne End, 1 mile W. from Boxmoor Station, L&N W R, contains little more than an inn, a coffee-room, and a few cottages standing beside the Grand Junction Canal.
Hertfordshire Little Guide 1903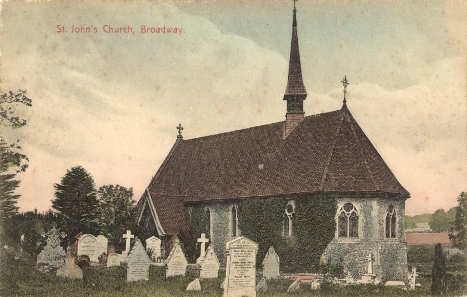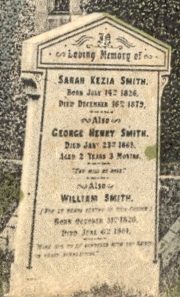 St John's Church, Bourne End - circa 1910
The "Art Series", E. Needham & Co. [Hemel Hempstead]
BOURNE END: St. John C of E. 1854. Designed by George Gilbert Scott. The little flint church, set below the level of the road, is another with a modern apse: on the roof is Scott's version of the spike, although its shape qualifies it to earn the alternative name of "Snuffer".
The School,
Bourne End
published by Mrs R. Tomlin, Bourne End, Herts, in Hat-tone Series
Posted 1928

Post Office, Bourne End - Mrs. Rose Tomlin, sub-post-mistress. Letter through Boxmoor, which is the nearest money order & telegraph office, half a mile distant. [Kelly's Directory 1922 - not 1926]

St John's Church,
Bourne End
published by Mrs R. Tomlin, Bourne End, Herts, in Hat-tone Series
Book: Miss Salisbury's notes on the history of Bourne End
See also Dacorum and Vital Records
| | | |
| --- | --- | --- |
| December 2008 | | Page updated |
| February 2010 | | Tomlin picture of church |