Archive copy of hertfordtown web site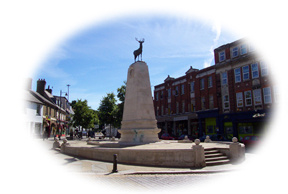 The original copy of the web site was last updated in 2002 and has been taken down but an archive copy exists. The follow text was copied from the site in 2001.
A Message from the Web Site owner, Tracy Turner:
Do you have relatives commemorated on Hertford War Memorial? If so, the memorial was rededicated following restoration, on Wednesday 7 November 2001.

I'd also be grateful to hear from any researchers or relatives able to give more detail on those commemorated as I am preparing a book for publication in the new year and am still trying to determine whether some of the names on the memorial are duplicates (where men changed regiments etc).

Further details of the memorial, the rededication, and the fallen are given at hertfordtown which is a website I've built devoted to Hertford War Memorial and other war memorial in the town.
---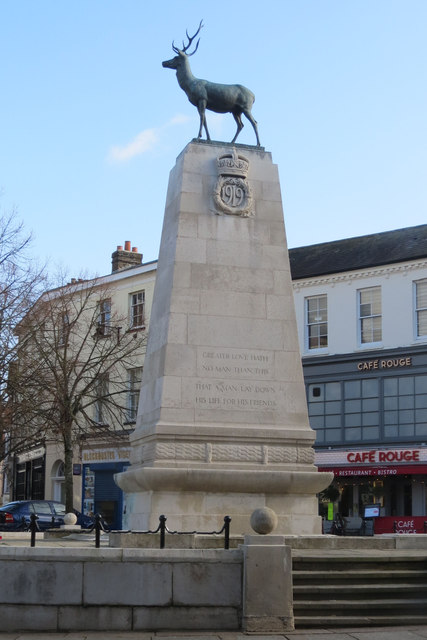 Other more recent Web Sites
The Hertford Council Web Site includes a list of names.
The Roll of Honour web site gives a short history of memorial with pictures.
The picture on the right is one of a number I took in 2014 and posted on Geograph.
---
Names on the Memorial mentioned on this site
Private Henry James Wright, Bedfordshire Regiment, WW1
| | | |
| --- | --- | --- |
| 2001 | | Page created |
| December 2009 | | Memorial link reported broken |
| November 2014 | | Page reformatted and link to archive added |
| March 2015 | | Geograph link added |