Hoddesdon

The B.P. Swimming Club visit Hoddesdon in 1910

On the 27th August 1910 the B. P. Swimming Club visited Hoddesdon and held a half mile swimming race in the River Lea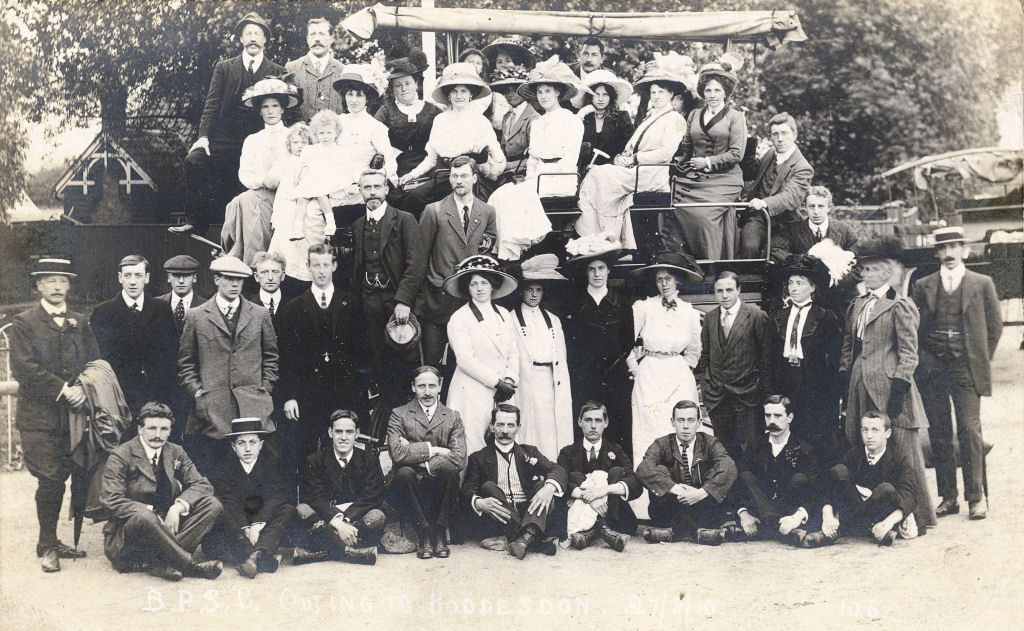 The gentleman on the stool in the middle of the front row may be the coach as he is the only person in the second photograph who was not in a swimming costume. The bearded gentleman in the middle may also be someone of some significance.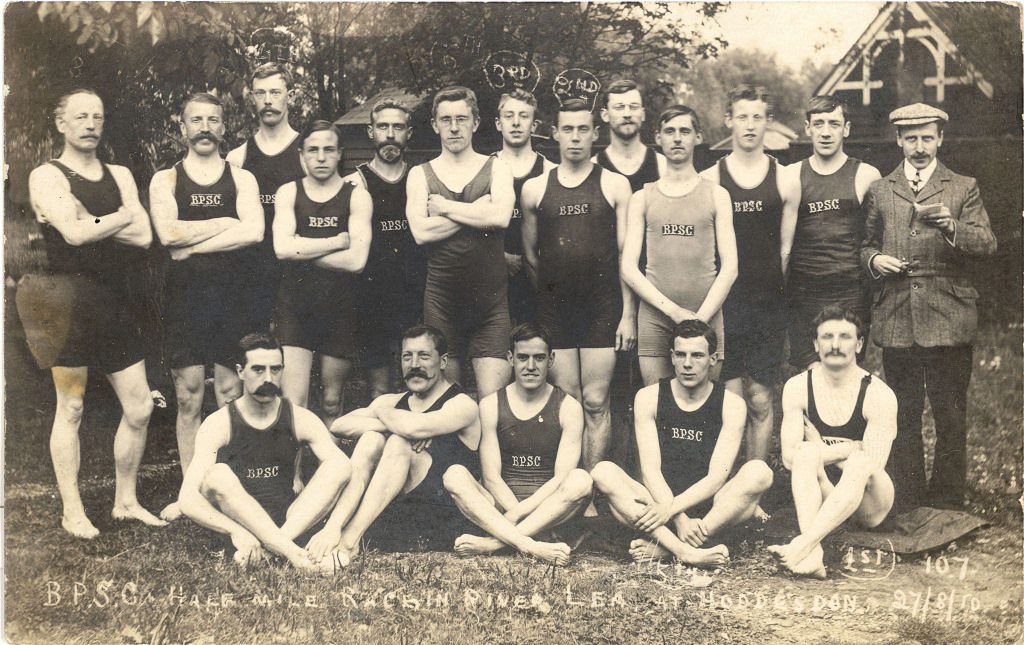 The Winners and the Coach.
Could it be the B.P. we all know? The Anglo-Persian Oil Company Co. Ltd. was only formed in 1909 and only became B.P. later. However I know it was selling B.P. motor Spirit shortly after the First World War - so was it using the name as early as 1910. If not what Swimming Club are they? Any ideas? The organisation must have been close enough to Hoddesdon for a day's outing.

Shortly after posting this request Antony emailed to suggest that BPSC almost certainly referred to the Broomfield Park Swimming Club. The club web site contains this picture, where the swimmers have the same logo on their costumes, while the history of the club reveals that it was founded in 1903. The location of Broomfield Park in Southgate, North London would make Hoddesdon a convenient day trip.

This photograph shows the BPSC logo even more clearly on a group of swimmers on the day of the half mile race in the lake at Broomsfield Park in July 1930.

Source: Park Explorer
The photographer does not help to identify where they have come from. The letterings is pretty amateur, and the plates are numbered 106 and 107, suggesting he was not long established. Not only is there no-one of that name in Hoddesdon in the 1912 trade directory, but I cannot find a W. D. Marquis anywhere in the 1901 and 1911 census. or a W. Marquis with a suitable occupation in Hertfordshire, Essex, Middlesex or London.
| | | |
| --- | --- | --- |
| November 2011 | | Page created |
| | | |