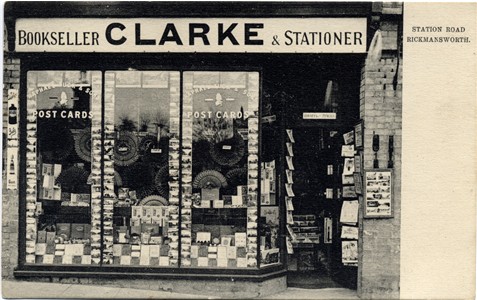 This early divided back card, circa 1904, shows the shop of H. & J. Clarke, stationers, Station Road, Rickmansworth.
(Kelly's directory for Hertfordshire 1908, not listed 1902 or 1912.)
The shop windows carry adverts for
Raphael Tuck & Sons Postcards,
postcards frame the windows and there is a display by the door.