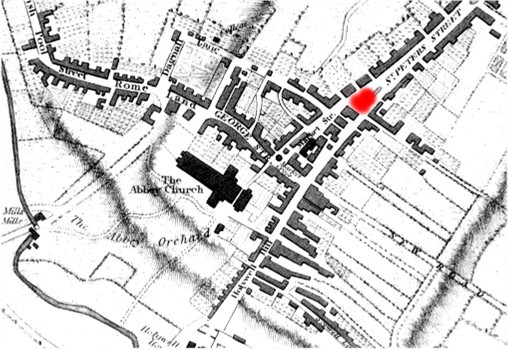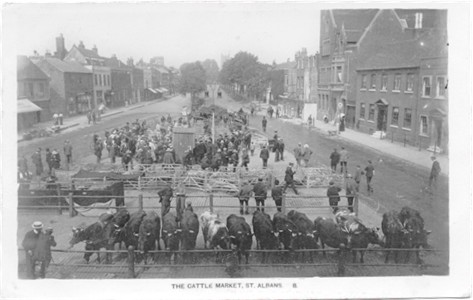 For centuries the livestock market was held in the lower end of St Peter's Street. This view is taken from the balcony of the Town Hall.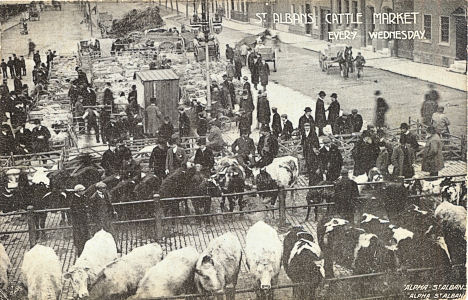 St Albans Cattle Market every Wednesday
Published by Alpha, St Albans, and posted in 1904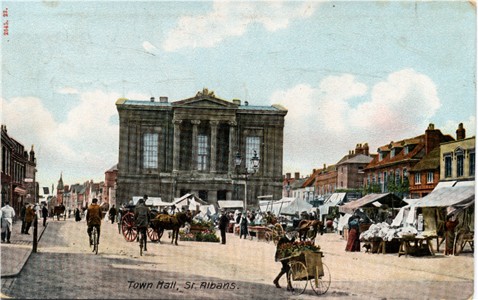 The Lower End of St Peter's Street showing how the regular market had spread beyond the Market Place.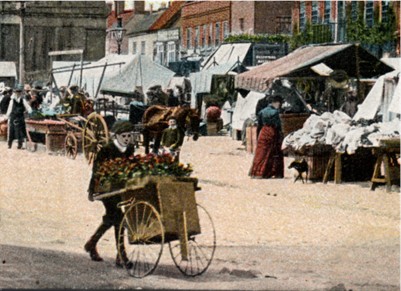 Proceed along St Peter's Street
Hold mouse over the picture for publication details of postcards.
Page updated November 2007