John Charles Garrood
He was an established plumber in Hertford who went bankrupt in 1863, but had been taking photographs for seven years when in 1864 he opened as a photographer in Ware Road, Hertford, at prices which undercut Charles Forscutt.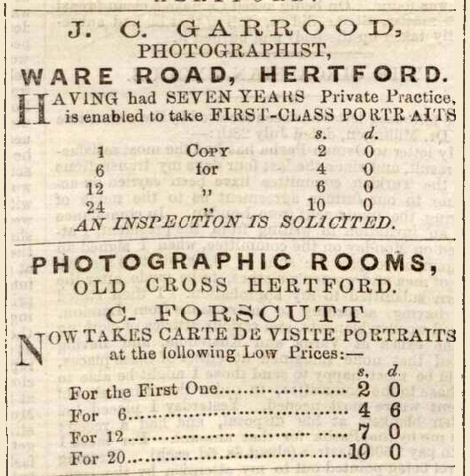 Herts Guardian, 20th August 1864
He was listed as a photographer at Railway Place, Hertford, in the 1871 census.
By 1881 he was back to plumbing - where he was lodging in Norfolk, his wife living in Kent.