Canal Memories

through Dacorum

Edited by Denis Miles and Mary Nobbs

Published 1999 (ISBN 0 9510944 7 5)
This booklet is a collection of memoirs collected in 1979 and reprinted, with illustrations, for the exhibition the Dacorum Heritage Trust put on to celebrate 200 years since the canal reached the summit at Tring.
The booklet paints a vivid picture of the Grand Union Canal (as it is now called) in the early part of the 20th century, and will be very useful to anyone whose ancestors worked on the canal.
The chapters are:
A Collection of Stories about the canal at Tring by Bob Grace
One of his many stories mentions that in the 1840's the canal was used to send poor emigrants to Liverpool on the way to Canada.
Memoirs of a British Waterways Canal Engineer by Edward Bell
Memoirs of a Canal Boatbuilder at Tring by Harry Fennimore
This contains information about Bushell Bros. At Tring Dockyard, and also mentions work at the Bulbourne yard, which was [and still is] responsible for canal maintenance.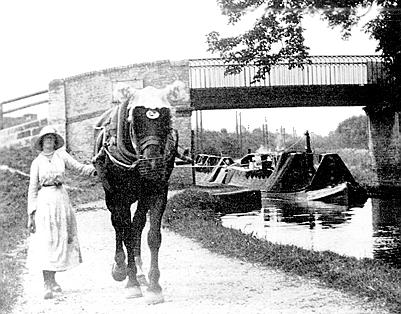 On the canal at Boxmoor
John Dickinson and the Canal by Russell Horwood
John Dickinson & Co had major papermaking works at Apsley, Hemel Hempstead, for most of the 19th and 20th century. [They finally closed down in 2001 and there are plans for a historic "Paper Trail" which will show how paper was made and will include a trip on a canal barge to see some of the original buildings. For a longer account see The Endless Web]
Canal Reminiscences of Working for Dickinson's at Apsley by Joe Bloor
Memoirs of a Boxmoor Man by John Mew
Memoirs of a Boatswoman by Gladys Horn
There is a web page for the Grand Junction Canal
Locating Books
At the time this page was last updated new copies could be ordered online
Page updated April 2005