Topographical Dictionary of England
1831
Available on CD from Archive CD Books
This was published in 1831 in four volumes of gazetteer and a separate map volume - which includes county maps - with one for Hertfordshire. The descriptions are very reasonable for towns like Hatfield, being similar in length to the 1839 Pigot's Directory, and the quality of the reproduction is good: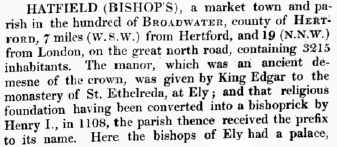 The description for villages such as Aldbury is adequate - but as such small villages are not even separately listed in Pigot's Directories this is a great improvement.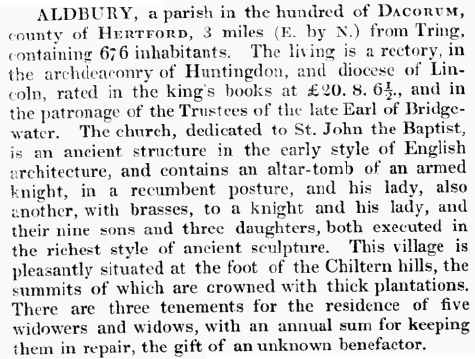 For comparison with other sources see Willian
This CD set would make a very useful addition to any genealogical library.
Page updated April 2005