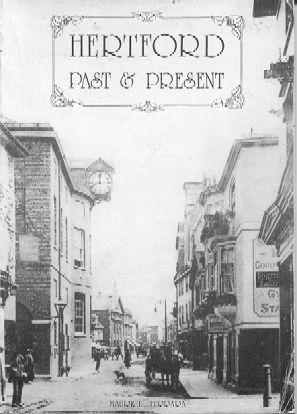 Hertford Past & Present
by Maurice Ferrara
[The Author], 1981
ISBN 09507352 1 3
This book contains many pairs of pictures of the town of Hertford from (mainly) early in the 20th century and circa 1980.. The recent picture has been taken in a virtually identical position. In general there is very little supporting text beyond identifying the address and a comment explaining the changes - sometimes with a date. However some photographs of events, etc. are included. Apart from naming a few shops, and some old adverts, there virtually no references to personal names. There is no index.
What is surprising is how little many of the street scenes have changed, at least as judged by the general form of the buildings. In many cases the most obvious change is the appearance of cars and the associated street furniture.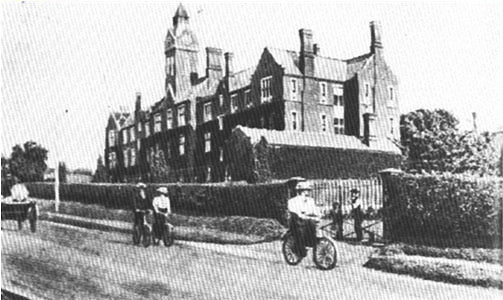 The Hertford Union Workhouse in Ware Road. It was built in 1869 and was demolished in 1970 to make room for the Divisional Police Headquarters.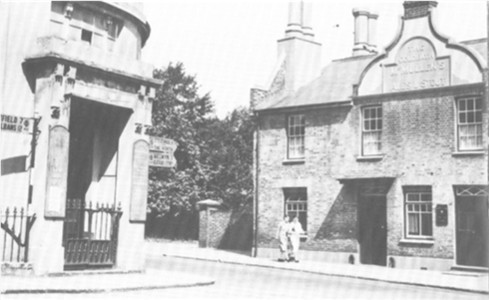 This photograph, taken about 1930, shows the Ebenezer Baptist Chapel and Cold Bath Inn, at the junction of North and Hertingfordbury Roads. The chapel was subsequently demolished when the link road was built, and a new one was built on the site of the inn.
There is a web page for Hertford
Locating Books
At the time this page was last updated second hand copies could be ordered online
Page updated April 2005