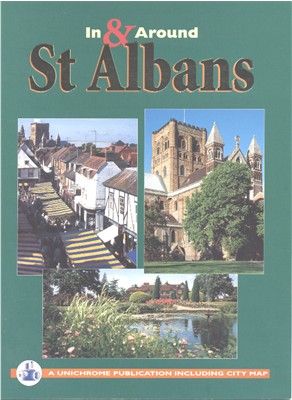 In & Around
St Albans
Pitkin Unichrome Ltd, 2000
Booklet, 26.0*19.0 cm, 24 pages
An attractive tourist introduction to the city, with good colour photographs and a map of the city centre.
However this kind of booklet does not have enough depth for the serious genealogist or local historian.
See also Locating Books

If you can add to the information given above tell me.