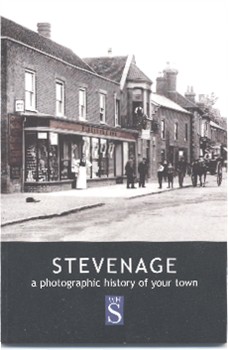 STEVENAGE
a photographic history of your town
Hugh Madgin
WHS, 2001. [ISBN 1 904033 31 8]
While this book is published by W H Smith its design is very similar to the Frith book on St Albans and it also offers a free print to the buyer. It contains a series of photographs from the Frith collection showing Stevenage as it was in 1899, 1901, 1903, c1955 and c1960 (the years a Frith photographer visited the town).
Hugh Madgin, the author of the supporting text, describes himself as a railway journalist, publisher and craft brewer who has been interested in Stevenage since childhood and who enjoys researching the town's history.
There is a web page for Stevenage
Locating Books
At the time this page was last updated the book was out of print.
Page updated August 2005