World War II Ration Books

Sometimes relics of the past tell us about the lives our ancestors lived and the social conditions at the time. It is easy to forget that, for instance, there may have been shortages of things we take for granted. Items such as these clothing ration books from Watford in 1943 not only provide a dated address but also a "National Registration Number" - which reminds us that the idea of a National Identity Card is nothing new.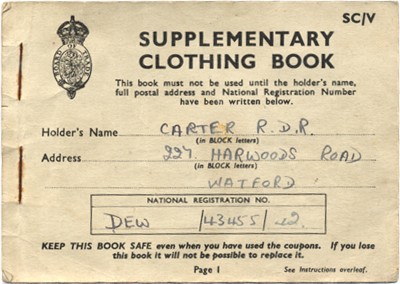 If you can add to the information given above tell me.
Page created January 2005