| | | | | |
| --- | --- | --- | --- | --- |
| | | Hertfordshire Countryside | | |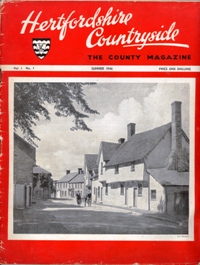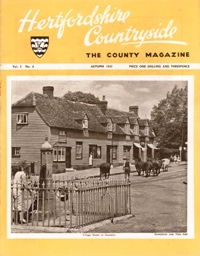 The Hertfordshire Countryside Magazine is a mine of valuable information about the county. It started as a quarterly publication in 1946 and later switched to a monthly and is still being published. The format has changed somewhat over the period but always contains articles on the county. Many of these articles relate to the county's history, while other refer to current matters and lifestyle issues. Articles range between one and four pages long usually including pictures. There are also many Readers' letters - which often contain personal reminiscences and other historical information. There are short news items and also book reviews.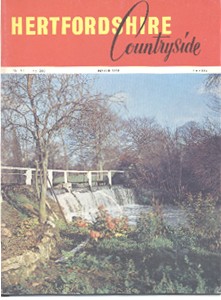 Articles are written in a popular style, and while some of the articles are simply summaries of rewrites of information elsewhere some are unique sources of information. For instance the issues copies contained an important series of articles on The History of Hunting in Hertfordshire by Major Douglas Neale which are essential reading for anyone interested in the subject. These stimulated correspondence in the Readers Forum, and some of these, such as Reginald Hine's letter about a pack of hounds in 1688, contain information unavailable elsewhere.
Bound sets of copies are available in the larger Hertfordshire Libraries.
It is clearly impractical for me to index all items of interest on the web site - but when I know of an article which contains useful information it is appropriate for me to include a reference, and perhaps a brief extract to encourage researchers to explore this valuable resource further.
I have access to a complete set from 1946 until the early 1980s, plus some later issues and I have decided to read through the early quarterly issues looking for articles of particular relevance to this site. These will be recorded as follows:

There will be a web page for each year which will contain pictures of the covers - which can be enlarged - as some bound copies in libraries do not include the cover.

Links will only be added to the contents list if there is significant relevant information on the target page - such as a specific note, or a picture. In particular, if an article title includes a place name in the place name menu a direct link is superfluous.

Links from other pages to the Hertfordshire Countryside contents page will only be added if there is significant added value.

Where the cover of the magazine contains the picture of a place, a thumb will be put on the place page so that a larger version of the picture can be seen.
A list of the issues so far detailed on this site, including some prepared before this page was created, is given in the menu on the left.
| | | |
| --- | --- | --- |
| | | |
| February 2011 | | Magazine Web Site details added |