Troop Movements in Hertfordshire during World War One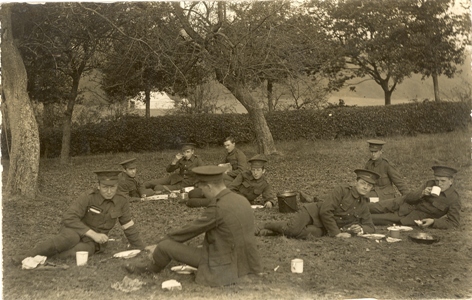 A photographic postcard sent on 5th November 1914 by a soldier who gave his address as D Company, 15th Battalion [Civil Service Rifles], London Regiment, 10 Essex Road, Watford. It was sent to a Mrs S. Cooke of Herne Hill.

Dear Aunt, Many thanks for both belts which are very useful. Am now in a fine private billet as above for the winter. Sid & all at home are very well; so am I. Hope you all are too. Your affec. Nephew, Bob.
(This card was purchased for my collection)
When I was writing the book The London Gunners come to Town, which describes life in and around Hemel Hempstead during the First World War, I had considerable difficulty in locating where the different military units were based - due to the lack of surviving records and the problems of censorship of the press. However troops were allowed to send postcards, etc., home. Such items are collectable and often come up for sale on ebay, the online auction house. These are just some of the items that have been on offer during February which help to identify where military units were based in Hertfordshire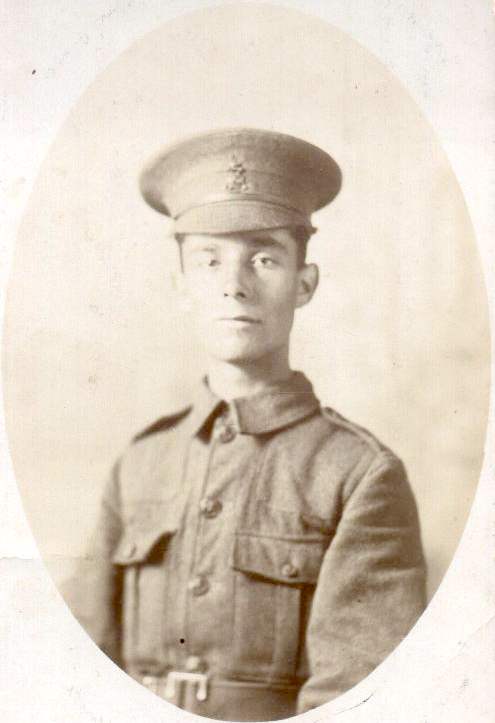 A photographic postcard of a rifleman in the 21st County of London Battalion (First Surrey Rifles) in the 2nd Division London Regiment, which was posted in St Albans on 7th September 1914.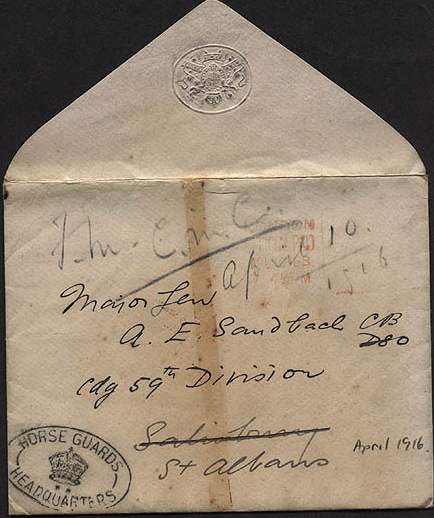 Official paid mail from London to "Major General A.E. Sandbach, CB, DSO / Cdg 59th Division, Salisbury", dated April 10th 1916, re-directed to St Albans, with fine oval "HORSE GUARDS / CROWN / HEADQUARTERS" cachet. (General Sandbach left St Albans shortly after this envelope arrived to take charge of the troops in Dublin following the Easter Rising)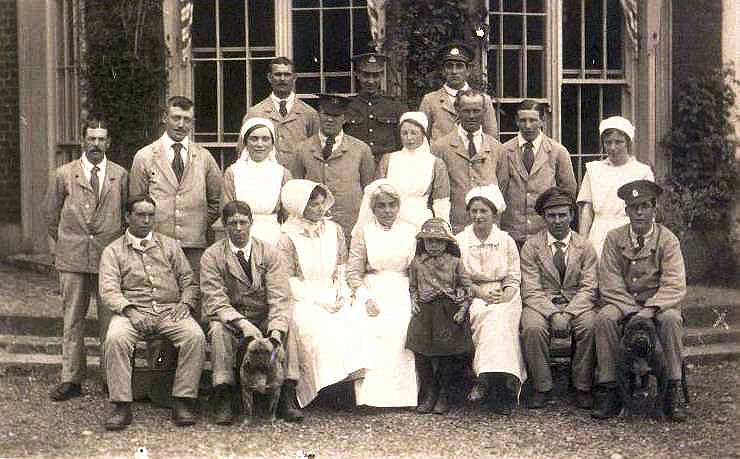 A photographic post card of wounded soldiers and nurses at a hospital in Hemel Hempstead, now identified as Boxmoor House, which was used as a convalescent home for the injured. Cap badges on the original identify one soldier from the Royal Engineers and two from the Norfolk Regiment.
(This card was purchased by the Dacorum Heritage Trust)

~~~~~~~~~~~~~~

See Also World War One Pictures of Troops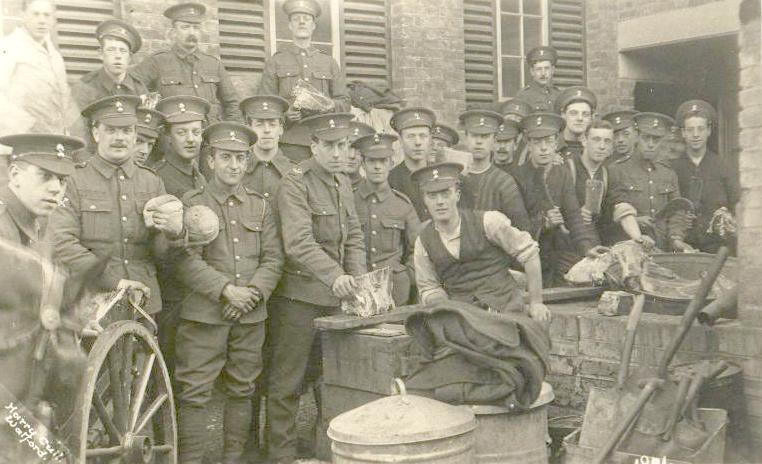 A photograph of the 7th Battalion, 2nd London Division, taken by Harry Cull, Watford, probably in 1914.
It would be wonderful if someone could identify their ancestor in this clear picture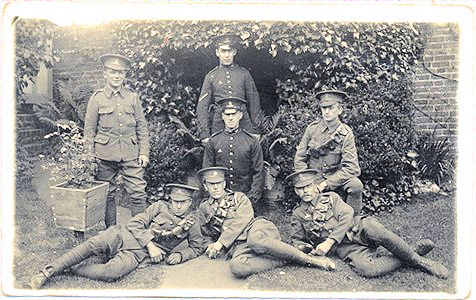 The 2nd London Division came to the Hemel Hempstead area in mid-August 1914 and the local photographers had a field day taking photographs to send home. This one was taken by L. L. Christmas, 90 The Broadway, Queens Road, Watford, and shows a number of soldiers in a garden, and the cap badges show most were from the Royal Field Artillery. It was sent by ?John? to his girl friend?, Miss Marie Turner of 116 St Stephens Avenue, Shepherds Bush, London. It was posted in Hemel Hempstead on 27th August 1914. At the time the 5th and 6th Artillery Brigades were billeted in Hemel Hempstead, the 7th at Boxmoor, and the 8th at Apsley. Another card from the same source was of Apsley Mills. (For more details of the London Division and the troops in the Hemel Hempstead area see The London Gunners come to Town.)
If you can add to the information given above tell me.