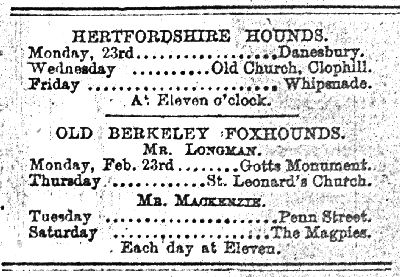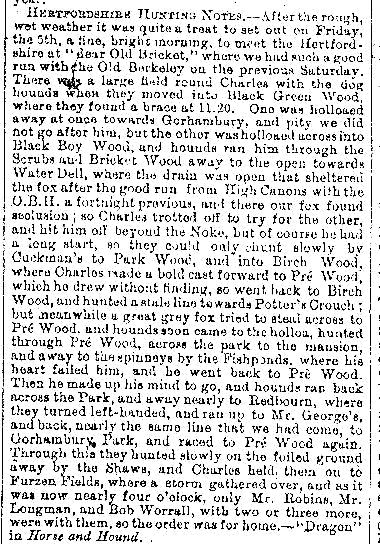 At around this time the Herts Advertiser regularly printed the times of the forthcoming hunts and often reprinted hunting reports from the Horse and Hounds. This is a typical one which covered a lot of ground in the St Albans area.
Places Mentioned
Bricket Wood, Black Green Wood, Gorhamnury, Black Boy Wood, Water Dell, High Canons, The Noke, Cuckman's, Park Wood, Birch Wood, Pré Wood, Potter's Crouch, Fishponds, Redbourn, Gorhambury Park, Shaws, Furzen Fields.
People Named
Charles [the huntsman], Mr Robins, Mr. Longman, Bob Warrall.