---
Pitstone (Tring, Herts, 3 m.) is a small uninteresting village on the spurs of the Chilterns, a bleak and rather forlorn place. The position of the church, to the W. of the village, in the fields where it stands alone with the domelike eminence known as Pitstone Hill (700 ft.), which is divided from the Ivinghoe Hills by the road from Ivinghoe to Aldbury, forming its background, emphasises this feeling. The plain W. tower and general view of the church are rather depressing. The windows E. and S. in the chancel are P. The pillars which divide the nave from the N. (only) aisle-have some rude floral decoration of the capitals. The chancel arch is pointed and has the character of early work. The tiles of the chancel (14th and 15th century), though much worn, are interesting examples of old designs, chiefly of four-leaved. flowers. The pulpit is a good piece of Jacobean wood-carving. The font is the most attractive part of the church; it is elaborate and beautiful. The ornamentation of the lower part of the circular bowl is fluted, which is divided from the upper part by a cable. Some four-leaved flowers on the E. front and small arches on the W., and a string round the top complete a charming piece of work, of the N. or Trans. N. period.
Buckinghamshire (Little Guide), 1918
---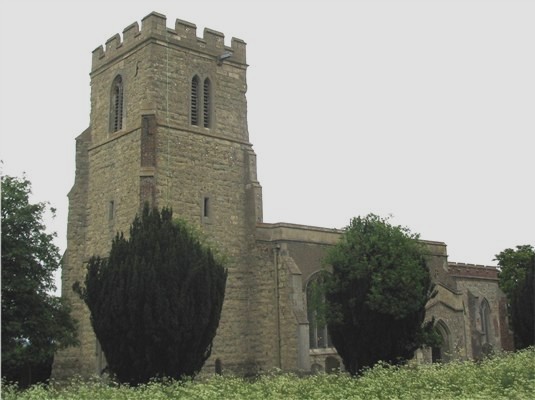 The Church of St Mary the Virgin was declared redundant in 1973 and is vested in the Redundant Churches Fund (now the Churches Conservation Trust) in 1974. The photographs on this page were taken on 29th May 2005, when the church was open for a flower festival and the sale of paintings, etc., by local artists.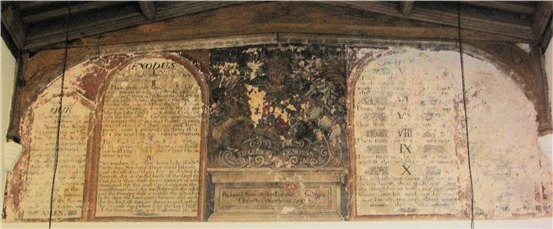 The 10 commandments and royal arms painted over the Chancel Arch.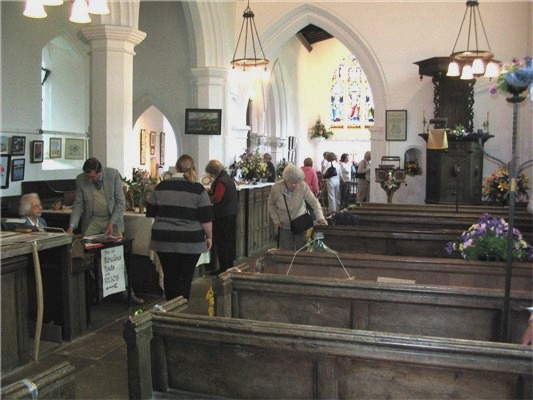 This Buckinghamshire parish is of interest because it originally contained Nettleden (Herts) and was part of the Berkhamsted Union.
External Links