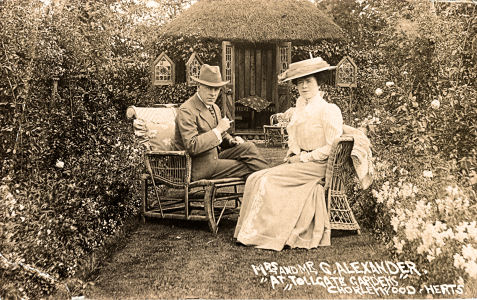 click picture for large image
Mrs Florence Alexander and Sir George Alexander in their home in Tollgate Cottage, Chorley Wood.
The card was posted in 1911 - which was the year he was knighted.
George Alexander Gibb Samson was born in Reading in 1858 and became an actor under the name George Alexander, making his London debut in 1881. He became an actor manager at St James's Theatre where he produced Oscar Wilde's plays Lady Windermere's Fan in 1892 and The Importance of being Earnest in 1895.
He built Tollgate cottage in 1887 and died there in 1918