St Giles, Codicote
An Ancient Parish Church
This church lies in a rural position to the east of the village of Codicote, and when I visited it in August 2004 there were no historical leaflets for sale. The church web site, at www.stgiles-church.org.uk currently says very little about the church's history, but has pictures and transcriptions of some of the memorials within the church.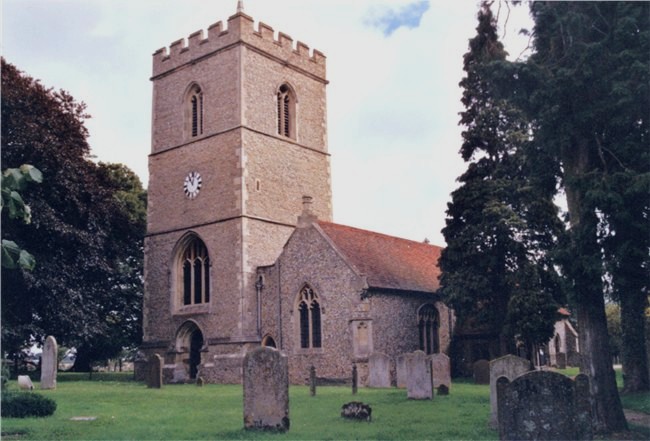 It is interesting to compare this with the old post card views on the Codicote page - as it shows that the tombstones are exactly as they were some 100 years ago.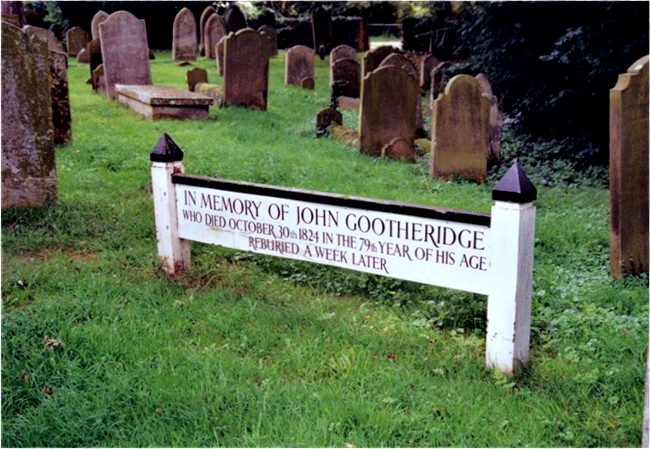 This grave board has clearly been replaced in modern times (and may well be the third or fourth on the site). It records the reburial of John Gootheridge, whose body was taken from the grave by "Resurrection Men", but was recovered and reburied. For a contemporary account of the "Resurrection Men" see Resurrectionists at Work. See also Hertfordshire Churches.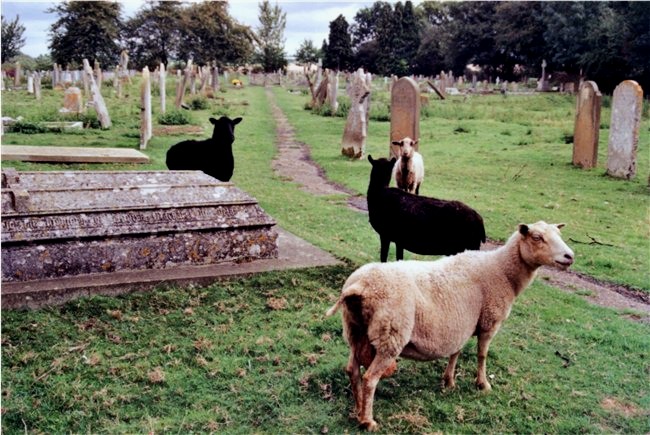 One of the reasons many churchyards have been "tidied up" by moving (or totally removing) the gravestones is the cost of maintenance. St Giles's approach to cutting the grass may be old-fashioned - but it works!
The memorials have been indexed by the Hertfordshire Family History Society
There is a web page for Codicote
Original Photographs © Chris Reynolds
If you know of other books, websites, etc, relating to this place, please tell me.
Last Updated September 2004