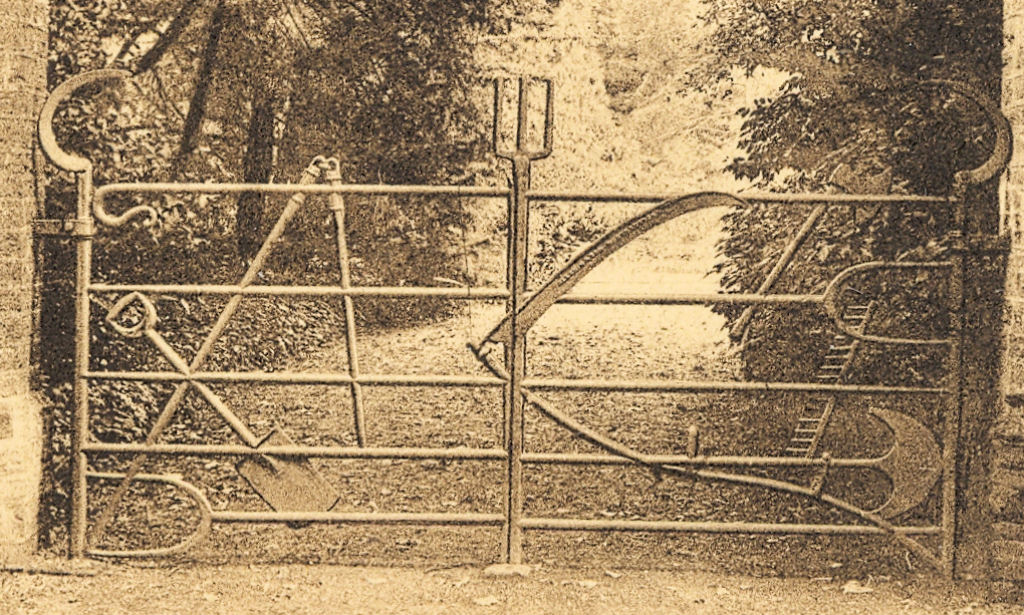 An unusual gate comprising gardening tools on the entrance to Holly Lodge. the gate was designed by Philadelphius Jeyes and manufactured by Allchin of Northampton (later famous for the Allchin Traction Engines), they were erected in 1861.
Holly Lodge was constructed between 1857 and 1861 for Philadelphius Jeyes the founder of the Northampton Chemists of the same name. It has been built on or very close to the old Boughton Park boundary on the site of an existing building which was incorporated into the design. Holly Lodge was designed by Alexander Milne a Northampton based architect, it has castellated facades matching other Boughton Park structures and in the frontage to the Moulton - Boughton Road is an almost exact replica of the Spectacle folly.
The famous Farm Implement Gate constructed from 12 replica farm implements: 2 Hay Forks, 2 Sickles, A Scythe, A Rake, A Shepherd's Crook, A Ditch Cutter, A Stable Fork, A Flail, A Spade, A Woodman's Axe.
The above description comes from the Waymarking web site, which also has two modern pictures of the gate.