The Town War Memorial

Tring
Our Roll of Honour
Short obituary -----
taken from the
Tring Parish Magazine

Tring's War Shrine
Placed on the Gore Memorial, no publisher information, circa 1915?
War Memorial, Tring
Geo. Goddard, Stationer, Tring
The RA Series
circa 1920
Tring was one of the first towns to erect a war memorial, only 16 days after the Armistice. It was unveiled on 27th November by General Sir William Robertson, DSO. The Inns of Court, who were based in Berkhamsted, made up the guard of honour, and also provided a band. At this early date it was impossible to be sure that all the names that should be included were known and the names were added a year later in alphabetical order.
Tring War Memorial in 2011

[click on pictures for larger images]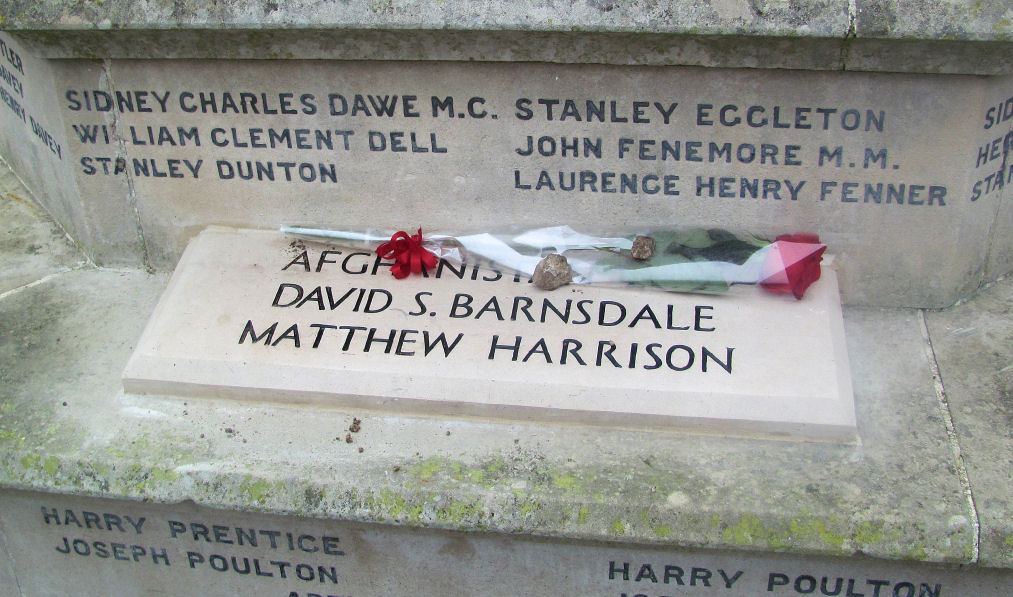 The Latest Addition - just in time for November 11th