Hertfordshire Postcard Artists, Photographers, Publishers, etc.

Clarendon Series
This page is being used to collect links to pictures by this photographer or post card publisher.

When I have an suitable number of examples the page will be reformatted with a supporting text.

if you can supply details (and possibly scans) of other Hertfordshire post cards they produced.
Publisher unknown - but they appear to all relate to Watford area (seat of the Earl of Clarendon).

The numbering suggests that they were published as one of a number of series for a national publisher.


Market Place, Watford - Clarendon Series, A 05086, circa 1903

Long Spring Lodge, Watford (Lord Essex)

Clarendon Series A 05089

Callow Land Farm, Watford -

Clarendon Series A 05090

Church Road, Watford

Clarendon Series A 05091 - used 1912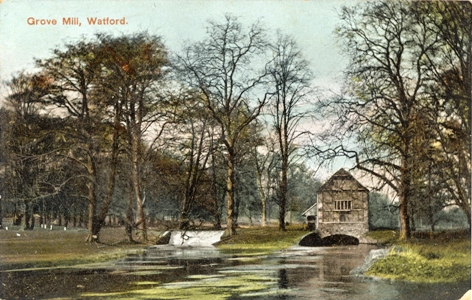 Grove Mill [sic], Watford - Clarendon 05094, circa 1903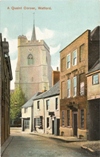 A Quiet Corner, Watford
"The Clarendon Series"
circa 1903