The London Gunners Come to Town

A book by Bertha and Chris Reynolds
Section 2

Childhood Memories

The personal reminiscences of Frances Bertha Locke (née Locke)

describing her life during the First World War, as told to her son nearly 80 years later.
Chapter 2
Early Days
Chapter 3
Life at Home
Chapter 4
Schooling and Childhood Friends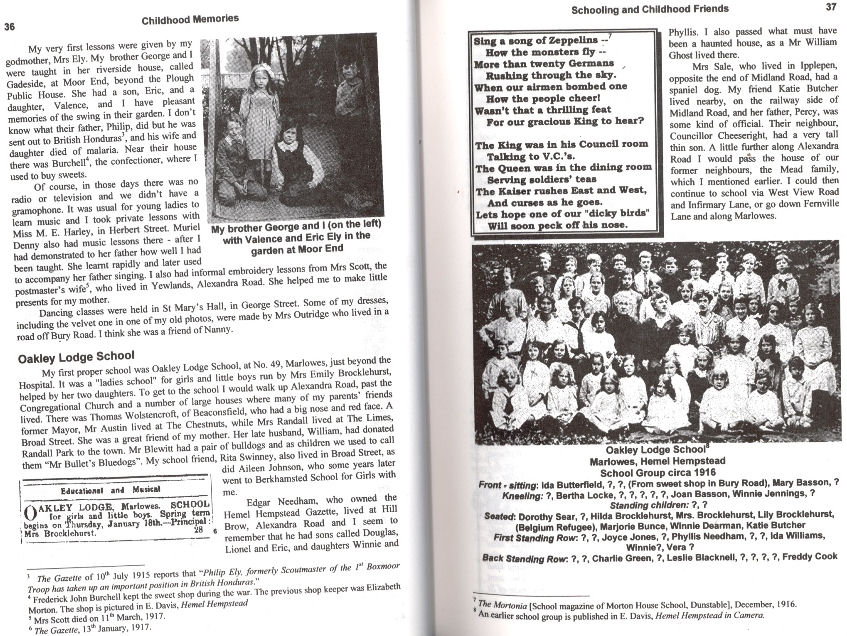 Oakley Lodge School later moved in Marlowes and became Coombrook School. Came you help identify the children in the 1922 picture?
Chapter 5
The Local Shops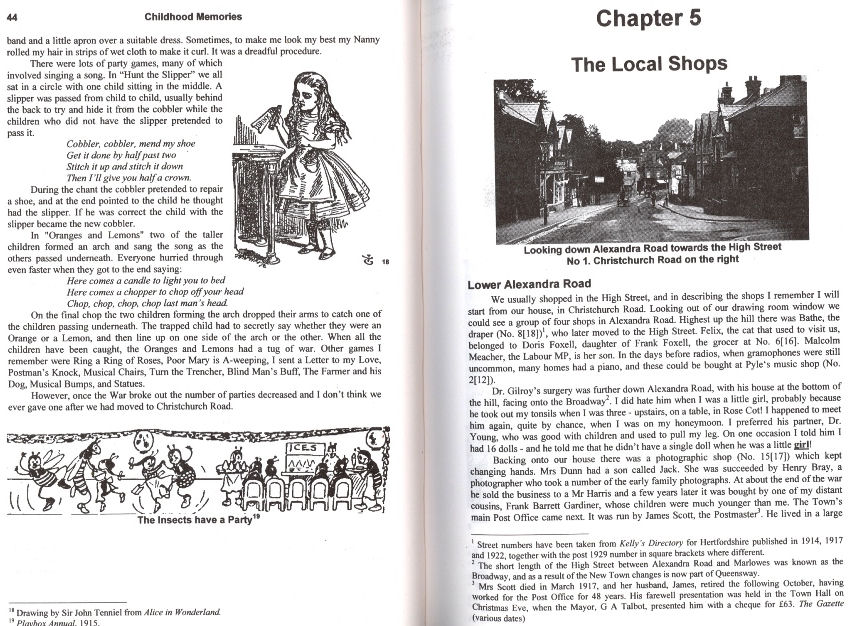 Chapter 5 has been reprinted, in an edited form, as A Walk along the High Street: Hemel Hempstead 85 years ago.
Chapter 6
A Stroll Around Hemel Hempstead
Chapter 7
Events and Holidays
Chapter 8
A Child's View of the War