Section 4

The Soldier's Tale

In August 1914 Major Adrian C Gordon, of the 16th County of London Battery, 6th London Brigade R.F.A, 2nd London Division (Territorial Force), was billeted with the Locke Family.

He, his men, and fellow officers, stayed in Hemel Hempstead until March, 1915, before going to fight in France..

The Battle of Loos - Where Major Gordon won his D.S.O.
(not coloured in book)

The first few chapters in this section are summarised in the illustrated talk The Terriers in West Herts in World War 1, which includes some brief extracts and pictures from the book, and material from the working notes for the book or not available when the book was published.
Chapter 16
To War Stations at Hemel Hempstead (pdf)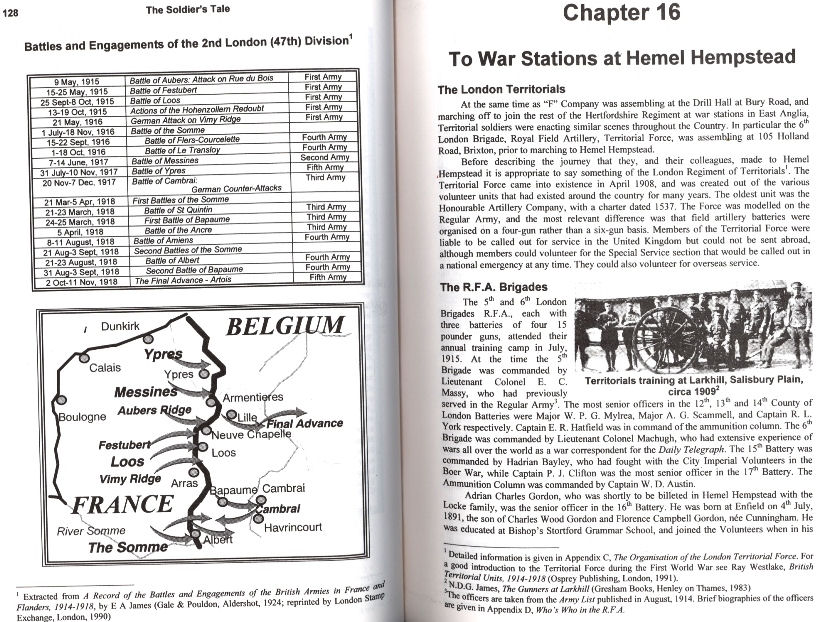 Chapter 17
Training at Hemel Hempstead
The Fair Sex - an extract dealing with the problems of the troops and the young ladies living in the area.

Military Exercises - Details of a planned exercise in the Sandridge area
Chapter 18
Military Events and Excursions
Lord Kitchener inspected the troops at Gorhambury, September 29th, 1914

A Military Christmas in Hertfordshire is an article based on the book describing the Christmas of 1914 as seen by the troops training in Hertfordshire
Chapter 19
The First Year at the Front
Chapter 20
From Hemel Hempstead to France
Chapter 21
From Loos to High Wood
Chapter 22
The Later Troops at Hemel Hempstead
Chapter 23
Lt. Col. Gordon. and the 235th Brigade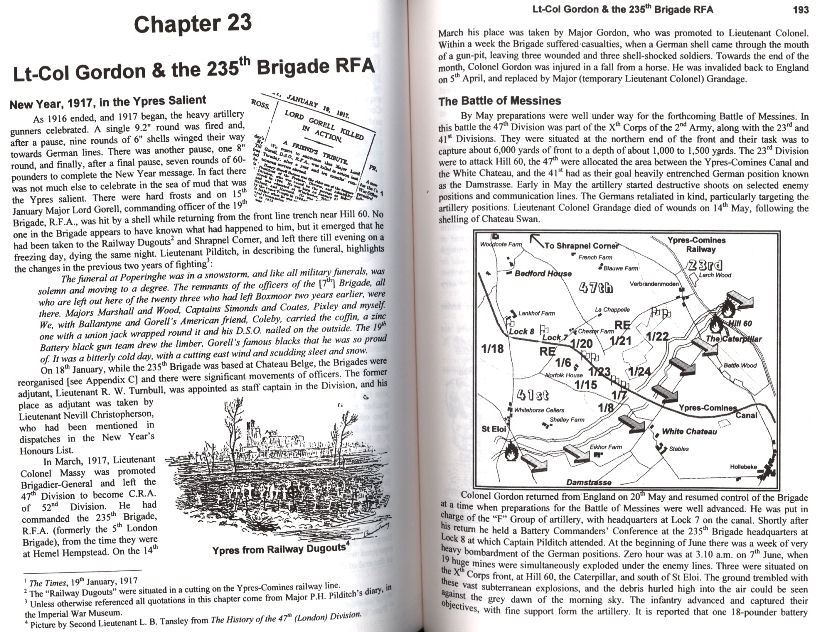 The Death of Colonel A. C. Gordon
Chapter 24
Fighting to the End