Saxton's Map of
Hertfordshire
1577-1693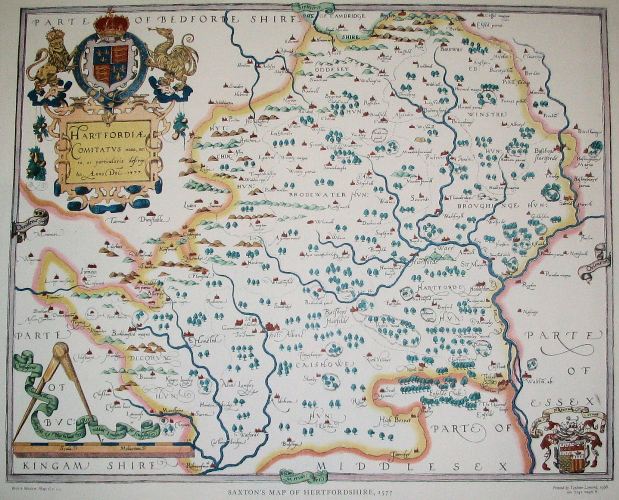 The first county map of Hertfordshire was produced by Christopher Saxton in 1577 and was published over a period of nearly 120 years. The original was at a scale of 0.46" to the mile, and measured 19.1"" by 15.1". A full size reproduction is available from the British Library Bookshop and an online version (slow to download) is available on rootsweb.
The map is number 1 in D. Hodson's The Printed Maps of Hertfordshire 1577-1900
The above detail shows the parish of Sandridge
---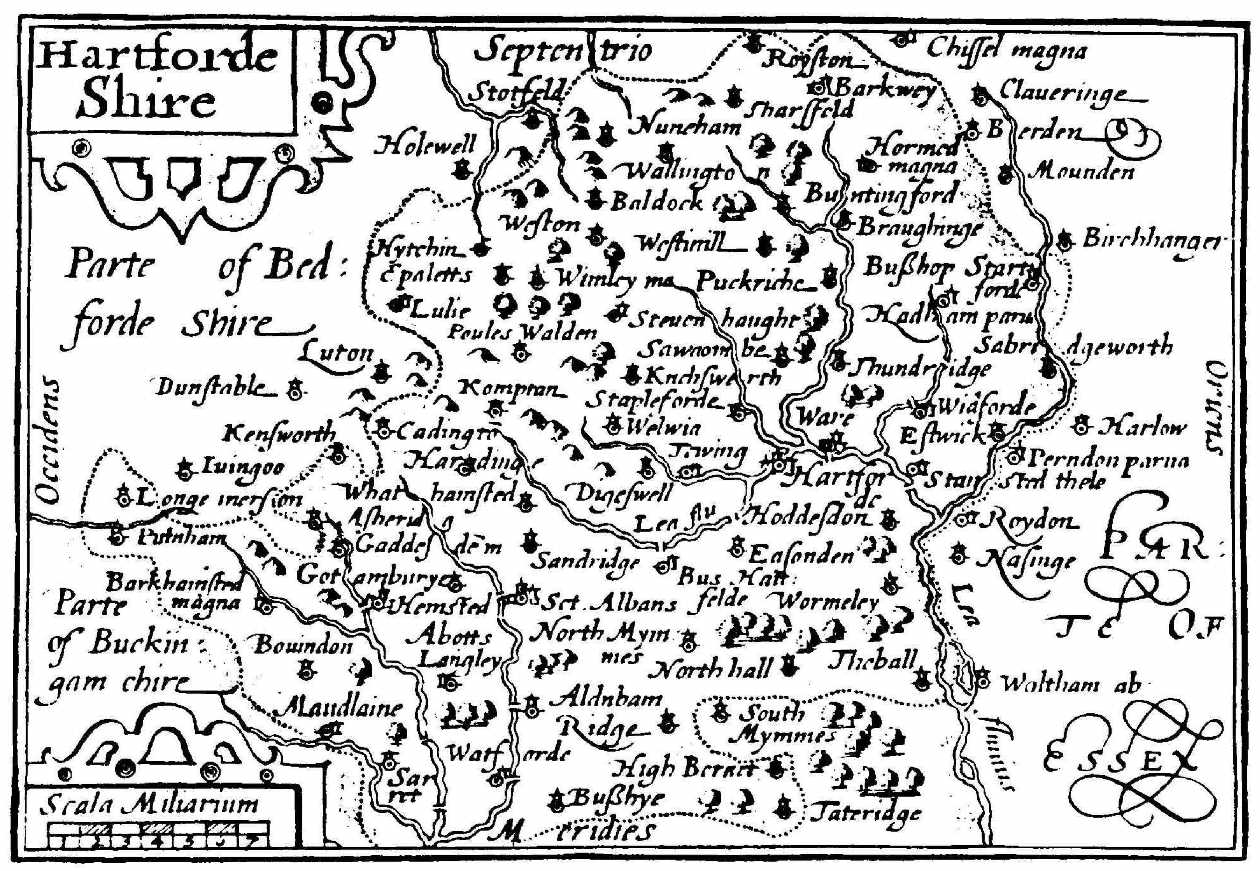 Saxton's Map was redrawn as a miniature by Pieter Van den Keere in Amsterdam in about 1605 and the plate reprinted in various editions by various publishers between 1619 and 1676 in a pocket-sized atlas. The above appeared in an atlas published in 1627 and only shows some of the places shown on the main map. It is reproduced from Brian Hindle's Maps for Local History (Batsford, London, 1988) which is a good general introduction on the subject. Whoever engraved the small map was unaware of the relative importance of the places names and for instance left out the market town of Tring which is on the full sized map while showing the much smaller hamlet of Long Marston which is in the parish of Tring.
Page created November 2008