St John the Baptist

Great Gaddesden
Great Gaddesden War Memorial
Exterior

Gt. Gaddesden Church

Posted 1908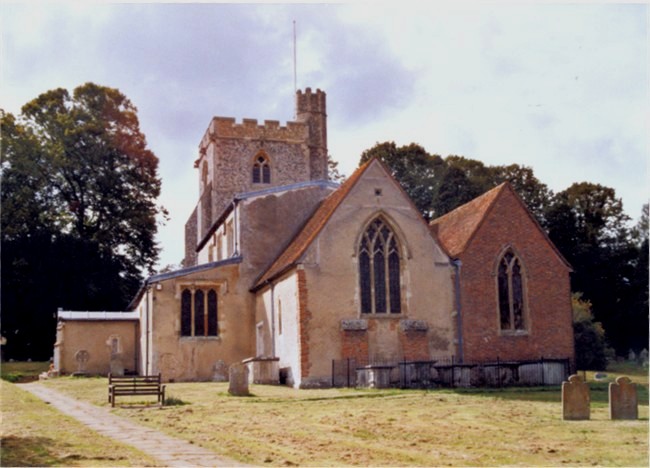 | | | |
| --- | --- | --- |
| The Tower at the West End. Before the 1861 restoration it had a "Hertfordshire Spike" | | Re-used Roman bricks in the wall, East End of the Chancel |
A church has stood here since the dark ages, probably on a pre-Christian site, evident from the massive Hertfordshire Puddingstones in the foundations, and the Roman brickwork.

The first priests were Rectors, recorded from 1255. In 1382 when the Prior of Kings Langley became Rector he appointed a Vicar as his deputy. The Priory was dissolved by King Henry VIII and William Halsey became Lay Rector while the priest remained the Vicar. In 1996 when the Benefice was united with that of Little Gaddesden the incumbent once again became the Rector.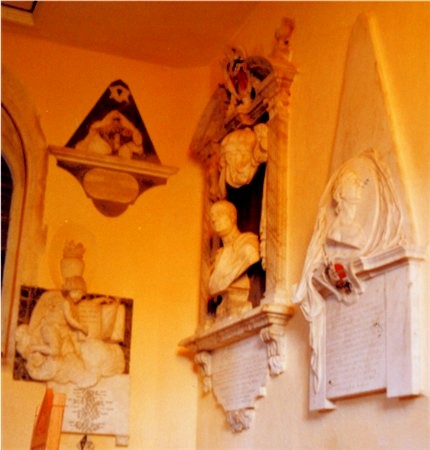 Family monuments in the Halsey Chapel
The memorials have been indexed by the Hertfordshire Family History Society
The War Memorial in the Churchyard is pictured and recorded on the Role of Honour website
Visit the Friends of Great Gaddesden Church web site
Original Photographs © Chris Reynolds
If you know of other books, websites, etc, relating to this place, please tell me.
Last Updated September 2010