The following names appeared on the First World War Memorial Roll in St Paul's Church
| | |
| --- | --- |
| Thomas | Alderman |
| William | Ambrose |
| William | Batchelor |
| Joseph Ed. | Bilby |
| Alan Marlowe | Bullock |
| Arthur | Carrington |
| William | Carrington |
| Bert | Charge |
| Harry | Charge |
| Herbert | Christmas |
| Ernest Owen | Claridge |
| Frederick | Cole |
| Arthur | Cook |
| Thomas George | Cook |
| Walter Henry | Croft |
| William Alfred | Croft |
| Fred | Eames |
| Leonard | Ellison |
| Harry | Evans |
| Leonard Thomas | Evans |
| Frederick Charles | Garner |
| Oliver George | Gravestock |
| Charles | Johnson |
| Walter Charles | Long |
| William John | Miller |
| Edward | Minter |
| Joseph Walter | Needham |
| Bertie Walter | Parkins |
| John | Parrish |
| George Thomas | Perry |
| Charles Henry | Potts |
| Daniel | Ratcliffe |
| Arthur William | Searle |
| Leonard | Sells |
| Walter | Simons |
| Albert | Smith |
| Charles James | Vaughan |
| Frank | Ward |
| Charles Edward | Wykes |
| William | Wykes |
St Paul's Church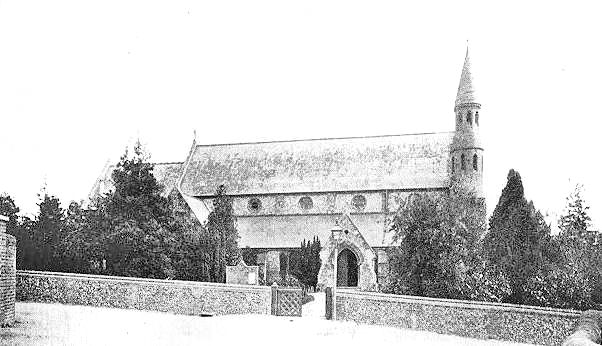 St Paul's Church, Queen Street
[from Hemel Hempstead in Camera]
[Original was card by Downer, Watford]
The Church was built by public subscription for around £3,000 on a site given by Sir Astley Paston Cooper at the top of Queen Street, it was consecrated in June 1869 serving first as a Chapel of Ease to St Mary, it became a separate parish in 1878. A vicarage was added in 1882. Rev E J Gallop was the first incumbent followed by Rev L H Boswall in 1905 and in 1925 by the Rev E J Leeke followed by Rev A L Harkness then the Rev C H Edmonds until 1947 when the last minister was appointed the Rev P G Handford who left in 1956. In June 1961 the Church was finally closed.
Information provided by R. W. Sear
If you can add to the information given above tell me.