The following series of postcards are inscribed on the back:
"Post Card Impressions"
Sketched by E. Heasman, Harpenden
"Harpenden" Herts Series 1
Produced by André & Sleigh Ltd., Bushey, Herts
English work by English workmen.
All are dated 1914 except where indicated
In addition to being a stained glass artist, Ernest Heasman designed and made tiles and the Victoria & Albert Museum holds a collection of his stained glass and papers. He was associated with CE Kempe & Co. Ltd. of London.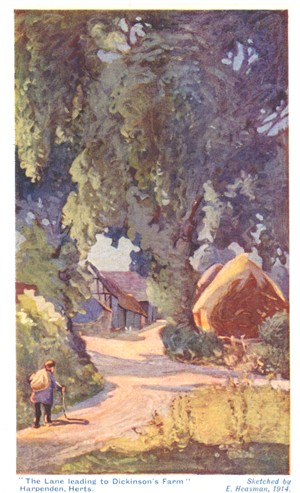 The Lane Leading to Dickinson's Farm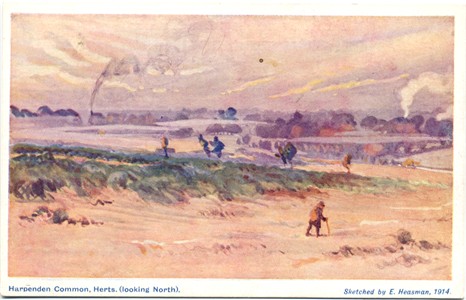 Harpenden Common, Herts (looking North)
If you can add to the information on Ernest Heasman, particularly if related to Hertfordshire, please tell me.
It is possible that he is recorded as producing stained glass windows in one or more Hertfordshire Churches.