Hertfordshire Post Cards

Real Photographs

Can you help

The Postcard Detective
Many early postcards were photographs printed on post card sized card, with an appropriately marked back. Often these were produced by a local photographer in small numbers, showing local buildings, people or events. They were very popular during the First World War with men appearing in uniform, either as posed photographs of individual soldiers in uniform, or as groups. See World War One Pictures of Troops.
One of the advantages is that the image is a photographic image, and the following two postcards, from the village of Pirton, show how detail can be enlarged: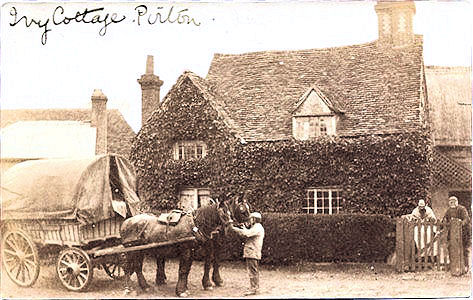 This card is undated but judged by the printed back it could easily be as early as 1905. The name of the cottage has been written on in ink.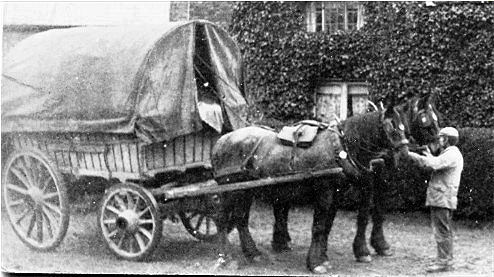 A detail of the wagon.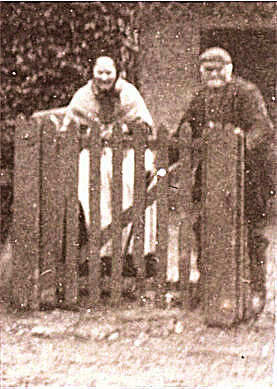 The Couple living at the Cottage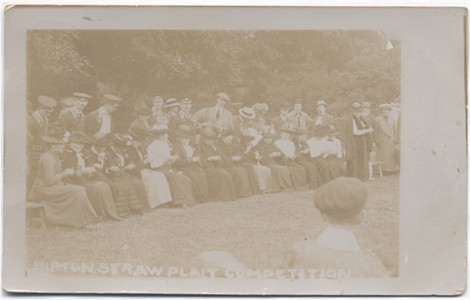 Sometime the photograph has faded - as can be seen in the above example - but can be "recovered" by digital processing.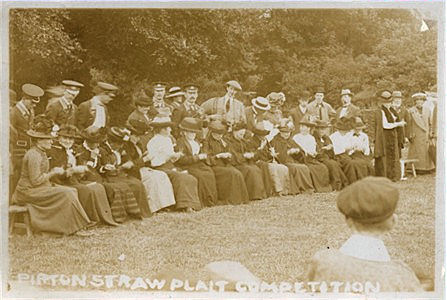 Straw Plait Competition, Pirton, posted 1913
Note that the title has been painted on the negative - typical of short runs showing an event produced by local photographers.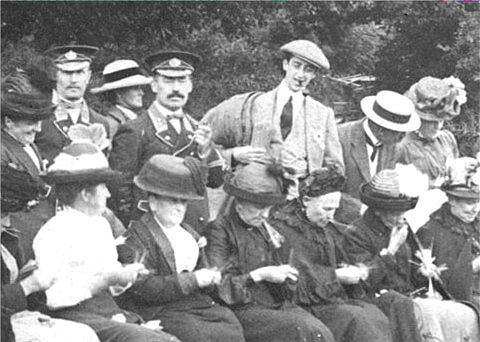 A detail showing that, in theory at least, individuals could readily be identified.
There is a web page on Pirton
If you can add to the information given above tell me.
Page updated October 2009 - Improved pictures