A Hertfordshire Photograph from 1855
Gaddesden Park
Great Gaddesden
now Gaddesden Place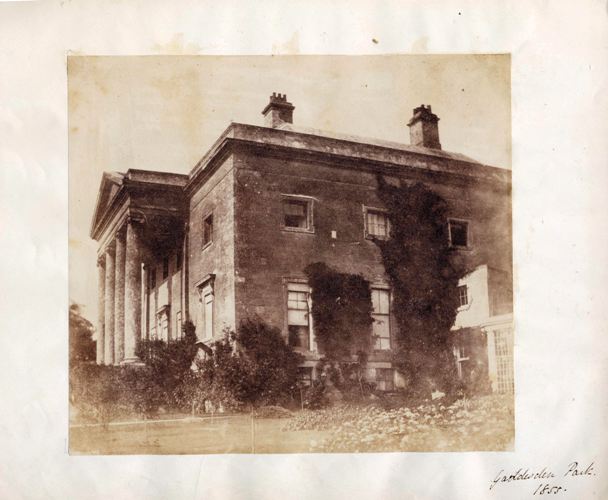 Taken in 1855 by William Thomas Tyrwhitt Drake in 1855
Barney Tyrwhitt-Drake provided a digital version of the photograph, the original of which is still in the family. He writes: My great grandfather Rev. William Thomas Tyrwhitt Drake was vicar of Great Gaddesden from 1875 to 1905. However, as a student he was one of the few amateurs who was allowed to experiment with Fox-Talbot's calotype process. In 1855 he took a photograph of what is today called Gaddesden Place, but was then known as Gaddesden Park.
Note that HALS holds Pedigrees, genealogical notes, printed books and other papers belonging to Rev W T Tyrwhitt Drake and his descendants, of Great Gaddesden, 1811-1959

There are Wikipedia entries for Fox-Talbot and Calotype
There is a web page for Great Gaddesden which shows picture of Gaddesden Place in 1905
--------------------------------
The Book Victorian and Edwardian Hertfordshire from old photographs includes a useful introduction to some of the pioneer photographers in the county.
If you can can provide further dating information please tell me.
Page created July 2008