Mike Pearson (michael.pearson47 @t ntlworld.com) of Chambersbury Lane, Hemel Hempstead has asked about the history and age of the lane.
Chambersbury Lane is quite clearly older than than the New Town development, and is shown on Dury & Andrews' map of 1766 and Bryant's Map of 1822, the latter naming the house Chambersbury. The Placenames of Hertfordshire records the name Chambersbury in 1570 and suggests it may be connected with Robert de la Chaumbre (1370). The history of the manor is almost certainly given in the Victoria County History and two pictures of the house and a brief history of Chambersbury is given in the book Leverstock Green and Bennetts End.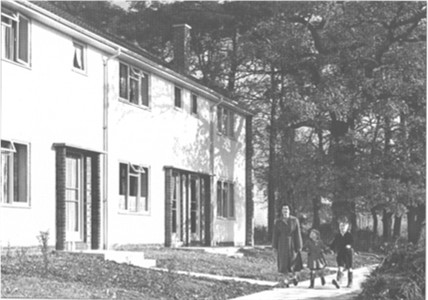 New Town houses in Chambersbury Lane, 1953
The above picture is included in Hemel Hempstead, The Story of New Town Development. You should be able to find all these sources, and much more, in the Local Studies Room in Hemel Hempstead Central Library.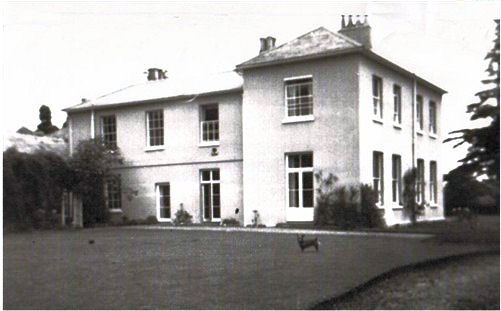 Chambersbury in about 1950, shortly before it was demolished
However there is a very exceptionally comprehensive additional source. Barbara Chapman, who wrote the book Leverstock Green and Bennetts End has an outstanding web site, The Leverstock Green Chronicle, includes information on Chambersbury such as the above picture. The site also contains information on Chambersbury Lane which suggests that it may well date from Saxon times.
(As a general point - if you have an unusual surname or place name it is always worth looking for it on a general search engine such as www.google.co.uk which, in this case, would have taken you directly to Barbara Chapman's website.)