JENNINGS, Northchurch or Hemel Hempsters, late 18th Century

July, 2015
Mike Jennings writes: I am tying to search my family the facts I have found on familysearch are as follows:

John Jennings married Elizabeth Lawrence at North Church in 1760 and had three children, Anne 13/6/1762, Sarah 14/12/1766; John 26/7/1769 all with the same GS number 9913462

Then there is another John Jennings with a wife Elizabeth that were from nearby Hemel Hempstead who had some children as follows: John 16/8/1772, Thomas 4/11/1774, William 13/2/1778, Joseph 13/2/1782, Elizabeth 19/7/1784 All with the same GS Number 91762/91763

I am wondering if it is possible that this is in fact the same family as the births make it a possibility.
It is a tradition in the Jennings family that the first born male is named John. I thought that the first John may have died young but I cannot find any record on the familysearch site.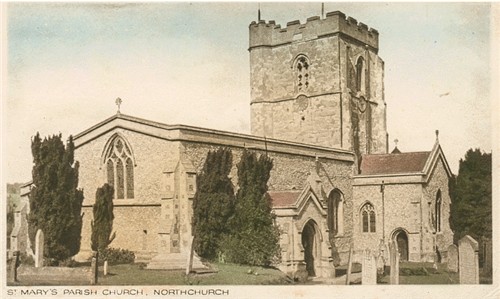 It is very easy to jump to conclusions in such cases - especially if you rely on incomplete indexes (for instance familysearch is not good on burials) and fail to check all relevant source documents. I suggest you read the advice file Right Name, Wrong Body - and particularly look at the case of George Seabrook(s) and his wife Sarah(s). You may also find The Inheritance of Single Christian Names helpful.
In such cases you must always check all possible references to the name in the area - remembering that not everything was recorded, and not all records survive - particularly if your ancestor was a non-conformist and was not baptised, and possibly was not buried, in the parish church.
You query only list one of the marriages listed by familysearch for the area when a comprehensive search would have found the following:.
John Jennings married Elizabeth Lawrence at Northchurch (Berkhamsted St Mary) on 30 October 1760
John Jennings married Elizabeth Perkins at Hemel Hempstead on 22 July 1772
John Jennings married Elizabeth Briden at Kensworth (In Hertfordshire not that far away) on 15 June 1773
There appear to be no relevant marriages in nearby parts of Bedfordshire and Buckinghamshire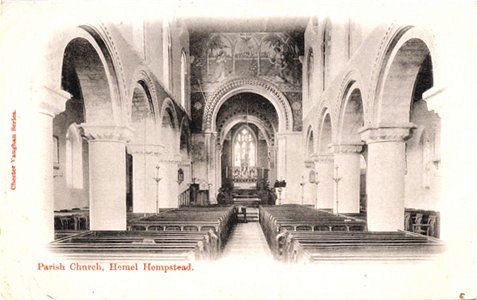 The first baptisms you list in Northchurch start in 1762 and continue to 1769. The first baptisms in Hemel Hempstead start in 1772 at a time when it many people felt they needed to know the wife-to-be was capable of having children - so marriage occurred once it was known she was pregnant!
Put this way it seems most likely that the Northchurch baptisms followed the Northchurch wedding and the Hemel Hempstead baptisms followed the Hemel Hempstead wedding. This would suggest that there were two different women called Elizabeth. You may need to check the marriage register (not just the indexes) to see if the John that married in Hemel Hempstead was a widower - and if so whether the burial registers show the death of his first wife in Northchurch ...
Another check also suggests that the Hemel Hempstead couple were different to the Northchurch couple - because the Hemel Hempstead couple were too young to be the couple that married in Northchurch.
Possibly relevant burials in the period 1800-1850
A John Jennings, aged 57 died in 1804 at Hemel Hempstead - so born in about 1747
An
Elizabeth Jennings
, aged 79, died in 1827 at High Street, Hemel Hempstead - so born about 1748
The Militia lists also suggest that the Hemel Hempstead John Jennings was a young man living in Hemel Hempstead at a time when the Northchurch John Jennings was still having children in Northchurch:
John JENNINGS at Hemel Hempstead
Also spelt Jenings
1768 John JENNINGS Hempstead Town Servant
1769 John JENNINGS Hempstead Town Weaver
1772 John JENNINGS Saffron Lane Sack Weaver
Note that in carrying out any further search you have at least two John Jennings born a few miles apart in 1769 and 1772 and there may be real problems in working out which was which. If you have traced your ancestry through one of these - what evidence do you have that you lnow which is the right one?