Little Tring

Little Tring is a hamlet in the parish of Tring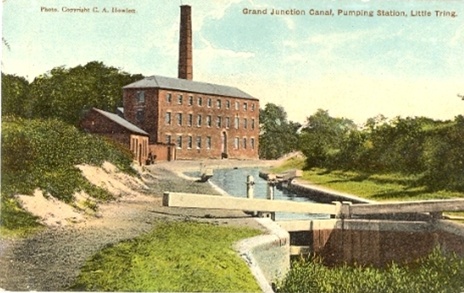 Grand Junction Canal, Pumping Station, Little Tring
Postcard by C A Howlett, copy known posted 1906
The above picture shows the "stop lock" which prevented water leaking from the closed Wendover arm of the canal. Work is going on to re-open the arm, and the water returned to the foreground in March 2005, with barges passing through for the first time in 100 years at Easter 2005.
Book: Water from Wendover - The Wendover arm of the Grand Union Canal
Web Site: The Wendover Arm Trust - with pictures and history
See also the Grand Junction (Union) Canal and Wilstone
If you know of other books, websites, etc, relating to this place, please tell me.
Page updated September 2006