A Short History of Bernards Heath
St Saviour's Church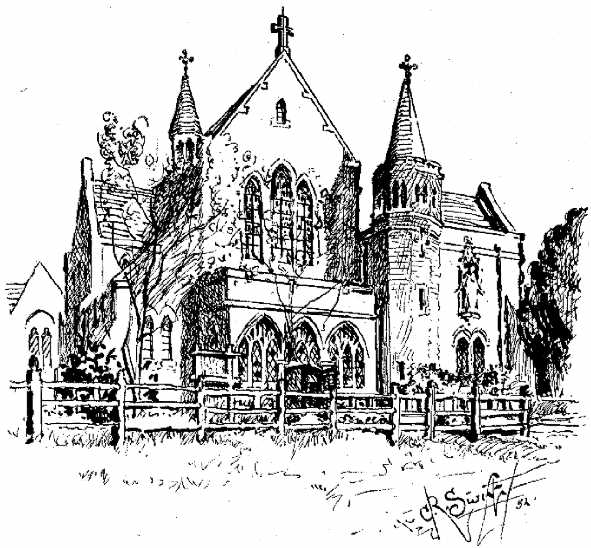 From St Saviour's, St Albans, 1902-1952
Almost as soon as the houses started going up on Bernards Heath an iron building, affectionately known as the "Tin Trunk' was erected in Culver Road, and at about the same time Jacob Reynolds became the Sandridge churchwarden with a responsibility for Sandridge New Town. This later became the mission church and when it became too small plans were drawn up to build what is now St Saviour's Church, on Sandpit Lane. A temporary iron structure was erected and the foundation stone was laid by Countess Spencer on 25th July, 1896. Work of the permanent structure progressed rapidly and the chancel end - linked to the iron nave - was consecrated five month later. Work on the nave continued and the final structure was consecrated in November 1902. It is appropriate that the chuancel was built using locally made bricks from Jacob Reynolds' brickyard.
# # # # # # # # # #
There is a web page for St Albans
If you can add to the information given above tell me.
Page updated June 2008