The Brickmakers of St Albans

Jacob Reynolds

1835-1926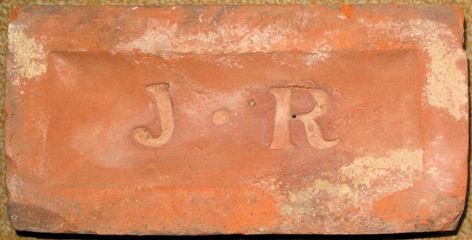 Jacob Reynolds was a farmer and business man with wide interests. From 1871 until his death he lived at Heath Farm, Bernards Heath, and during this period bricks were made in the area (often on his former fields), and most of the farm closest to the house was built on. It is not known when bricks were first made with "JR" on the frog but they were definitely being made during the 1890's and for two or three years into the 20th century.
This page deals only with his brickmaking activities - for other information see Jacob Reynolds.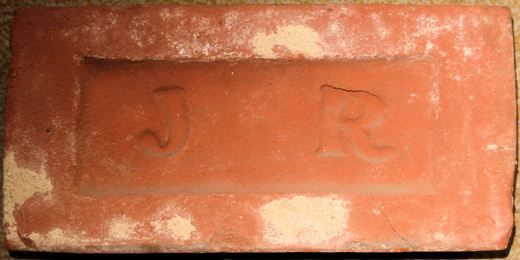 Jacob Reynolds took over Heath Farm in 1871, when the former tenant, Edmund Smith died, but there is no evidence to indicate that he was making bricks until many years later. By about 1890 all the land adjoining the Heath appears to have been worked out, apart from the fields that Jacob Reynolds rented form Earl Spencer, and the plots sold off for building around Culver Road and St Johnís Road (now renamed Heath Road) - see James Dickson. At some stage part of Bridge Field was temporally fenced off and no longer treated as part of Heath Farm. It is possible that Miskinís brick works moved there in 1889, giving them room to extend the excavations on the "Little Meadow" on the other side of the road. If this is so, it seems likely that Jacob Reynolds became involved in the "Heath Brick and Pottery Works" when Miskinís adverts in the St Albans Almanack stopped referring to a Brick and Lime Works on Bernardís Heath after 1893.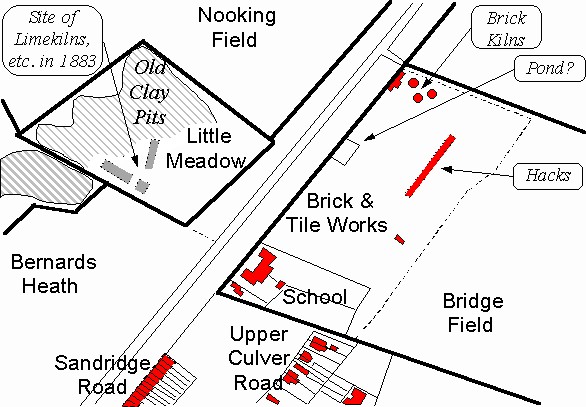 The Sandridge Road Brick Works in 1897 [Note]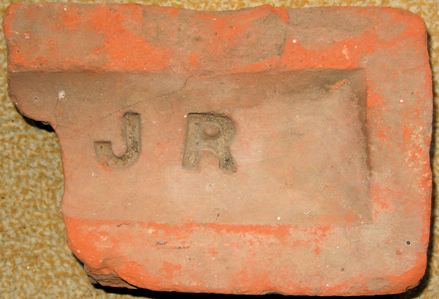 What is known for certain is that in 1894 Jacob Reynolds was having a brick-making machine installed on Bernards Heath. Two years later the foundation stone was laid for St Saviours Church, a large brick-built structure in Sandpit Lane and some of the bricks were supplied by the Churchwarden, Jacob Reynolds of Heath Farm. His brickworks, which are clearly shown next to the Bernards Heath School in the 1898 OS map, appears to have had three circular brick kilns, a long wall-less building which was presumably the hacks where the bricks were left to dry, and a rectangular area which was possibly a pond to hold the water needed in the brick-making process. There appears to have been a brick kiln on the other side of Sandridge Road, in Nooking Field in 1900.
Brick-making Machine. Ė We understand it is proposed to form a company, with a capital of £50,000 for the purpose of placing on the markets of Great Britain and Ireland, the "Invicta" brick-making machine, invented by Messrs Blanks and Lefebure of Sydney, New South Wales. It is claimed for this machine that it produces bricks by the semi-dry process at a cheaper rate than any other machine, and the bricks have been pronounced by competent experts in Australia to be superior to all other machine-made bricks. The machine is at work, or shortly will be, at Messrs Reynoldís brickmaking works on Bernards Heath.

Herts Advertiser, 23rd June, 1894
In addition to making bricks for St Saviourís, they were also made for sale, and an invoice form printed in about 1900 reads "Heath Brick and Pottery Works ... In Account with J. Reynolds. All kinds of Ornamental Bricks made to Architectsí Designs" which suggest that the works may have been a joint venture. Buildings which are known to use his bricks are the Hertfordshire County Museum, which was opened in 1899, the old telephone exchange

and a number of the houses that were being constructed in Avenue Road and Upper Culver Road around 1900. Two properties owned by his family were also built of his bricks. One was a terrace of five houses in Sandridge Road, two of which were built at the time of the 1897 OS revision. The other was Calverton, the impressive house next to the Cricketers, which was built for his son, Harry Finch Reynolds, who occupied it in about 1903.

According to Eddie Butcher the foreman was Richard Bacon, the moulders were William Fensome

, Joseph Butcher and Ė Sergeant, while the pot tiler was a man called Hopkins. Wally Carter remembered taking sandwiches to his father, who made bricks for St Saviourís. Other probable employees were brickmakers Percy Emerton and William Smith, and potter Frederick Kilby.

These brickworks were comparatively short lived. 1902 is the last year Jacob is listed in the body of Kellyís directory as a brickmaker, although there is a "rogue" index entry in the 1908 edition.. All evidence for the brickworks had vanished by the time of the 1912 OS map, and the brick pits may have been the site of John Cableís rubbish shoot in 1905. There is some evidence that Miskinís the builders may have used at least part of the site before the First World War - although whether they made bricks then is uncertain. After the War the northern end of the former field was occupied by the builders Bygrove & Stratton who did not make bricks.

For family history information see Ancestors: Jacob Reynolds
---
Roger Miles

has recently acquired two more

'J R' bricks

. These are from alterations to a house on the corner of Avenue Road and Hillside Road. These two bricks are slightly larger (9"x 4-1/2"x 2-3/4") than one collected in Glenferrie Road, Fleetville (

9"x 4-1/4"x 2-1/2")

and the lettering in them differs between themselves and the first.

Roger is suggesting to the

Friends of Bernards Heath

that there should be some form of commemoration of Jacob Reynolds' operations on the Heath. His proposal is for a panel of paving bricks, immediately in front of either one of the bench seats or one of the information boards. The J R lettering would be in a contrasting shade of red. He is planning to visit the

Bovingdon Brick Company

for their advice. He doubts whether bricks of Heath clay would be hard enough for paviors so I expect 'foreignors' will have to be used, but with luck they will still be 'Arforsheer bricks.

Jacob Reynolds brick
from Avenue Road, St Albans

Jacob Reynolds brick
from Avenue Road, St Albans

Jacob Reynolds brick
from Glenferrie Road, St Albans
See
Bricks use to build St Saviour's Church, St Albans
, 1896-1902
If you can add to the information given above tell me.