| | | |
| --- | --- | --- |
| The Road Through Harpenden | | |
The Last Coaches to Harpenden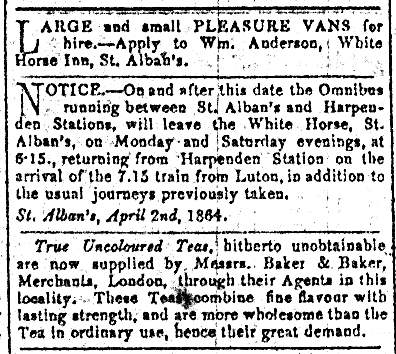 Herts Advertiser 16 April 1864
As the railway network expanded the stage coaches disappeared, and as St Albans was late in getting in on the main line trains there was a horse-drawn Omnibus to meet the trains at Harpenden. This journey between St Albans and Harpenden was discontinued when the railway arrived in town.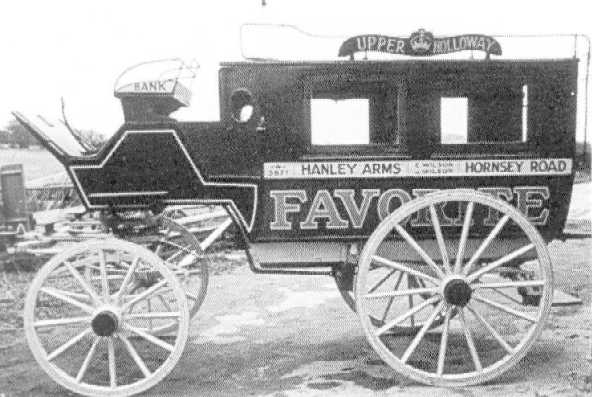 A private omnibus painted in the "Favourite" colours
Mossman Collection, Luton. [Discovering Horse-drawn Vehicles]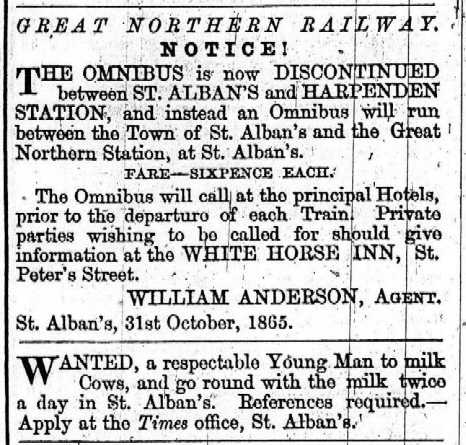 Herts Advertiser, 4th November, 1865
<<< Back <<< Index >>> Next >>>
If you can add to the information given above please tell me.