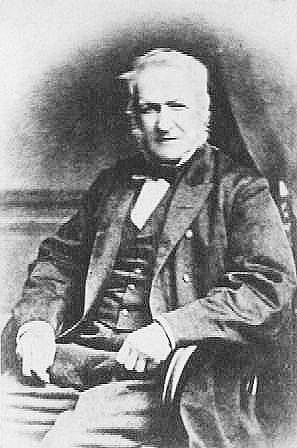 [More details to be added]
Father: John Smith (1763-1829)
Mother: Sarah Bacon (1765-1838)
Baptised: 24th December 1805 at Ramsbury, Wilts
Married: 19th September 1833 at Lambourn, Berkshire
Wife: Ann Maria Mildenhall (1802-1833)
Son: Dolphin John Smith (1833-1834) born November 1833 at Lambourn, Berkshire
Married: 13th September 1837 at Froxfield, Wilts
Wife: Maria Atherton (1812-1903)
Son: Dolphin Smith (1838-1902) born July 1838 at Ramsbury, Wilts
Daughter: Ellen Smith (1840-1935) born 10th August 1840 at Ramsbury, Wilts
Census: Ramsbury 1841: Farmer, Oxford Street
Son: John Henry Smith (1842-1915) born 1842 at Ramsbury, Wilts
Daughter: Maria Smith (1844-1846) born 1844 at Ramsbury, Wilts, and died at Sandridge 17th February, 1846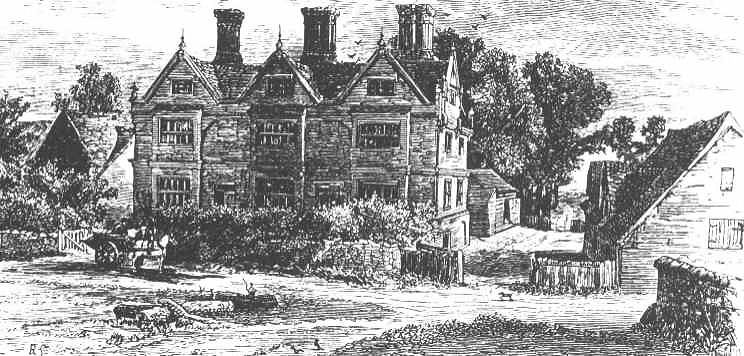 Daughter: Agnes Smith (1846-1918) born 18th May 1846 at Sandridge
Son: William Atherton Smith (1848-1928) born 1848 at Sandridge
Daughter: Elizabeth Smith (1850-192?) born April 1850 at Sandridge
Census: Sandridge 1851: Farmer, Water End, 480 acres, employs 22
Daughter: Mary Smith (1852-1937) born 18th March 1852 at Sandridge
Census: Sandridge 1861: Farmer, Water End Farm, 460 acres, employs 15 men and 4 boys
LIBERTY PETTY SESSIONS

MISCONDUCT IN SERVICE
James Izzard, a weekly hired servant in husbandry, was brought up on a warrant charged with unlawfully absenting himself from the service of Mr Dolphin Smith, of Water End, in the parish of Sandridge, before the termination of the contract.
John Henry Smith: I am the son of Mr Dolphin Smith, and reside at Water End, in the parish of Sandridge. Defendant has 13s a week and is paid on Friday nights. On Tuesday, May 1st, I sent him to Mr Green's, Verulam Hill, with twenty loads of wheat in a waggon drawn by four horses. I had engaged him as a ploughman. The defendant came home with only one horse to the waggon. Another horse came walking home by itself. The defendant was drunk. He went away and has not since returned to his service.
The defendant said that one of his horses took fright at a passing train on the railway, and another set to kicking. He (defendant) did not get very drunk.
Committed for ten days with hard labour.
Herts Advertiser 14th July 1866
Census: Sandridge 1871: Farmer, Water End Farm, 480 acres, employs 8 men and 3 boys

Census: Harpenden 1881: Retired Farmer, Hatchen Green

Will: 22nd January 1882: Gentleman, Hatchen Green, Harpenden: see below
Death: 25th July 1885 at Hatchen Green, Harpenden
Burial: 28th July 1885 at Sandridge
Probate: London, 21st August 1885: £2842 - executors Dolphin Smith, John Henry Smith, William Atherton Smith
His son and grandson, both named Dolphin Smith, lived at Mackery End Farm, Wheathampstead, and also farmed the adjacent Castle Farm, Wheathampstead.
~~~~~~~~~~~~~~~~~~~~~~
Dolphin Smith
1805-1885
This is the last Will and Testament of me Dolphin Smith of Hatchen Green Harpenden in the County of Hertford Gentleman I appoint my sons Dolphin Smith John Henry Smith and William Atherton Smith Trustees and Executors of my Will ... I devise and bequeath all the real and personal estate ... unto the Trustees ... during the life of my wife Maria Smith upon trust ... to pay the said income to my said wife during her life and after the death of my said wife I devise my Farm called The Lane Farm and my blacksmith's shop and four cottages and all other my real estate of which I am beneficial owner in fee simple situate in the Parish of Wanborough in Wiltshire or elsewhere in England unto my daughters Ellen Reynolds Agnes Wilkes Elizabeth Roberts [sic - should be Robarts] and Mary Smith as Tenants in common in equal shares And as to my personal estate ... after the decease of my said wife to my said daughters Ellen and Agnes and Elizabeth and Mary in equal share ... Whereas I have advanced and lent to George Langton Roberts the Husband of my daughter Elizabeth the sum of One thousand pounds Now I declare and direct that if at the decease of my said wife that sum shall not have been repaid .. the trustees shall at the option of my said daughter Elizabeth either call in the same or shall that sum as having paid in or towards satisfaction of the share of my said daughter Elizabeth ... I declare that every devise and bequest hereby made ... for the benefit of any woman ...shall be deemed to be given to her sole and separate use free from the debts control and engagements of any Husband In witness whereof I have ... set my hand this Twenty first day of January 1882 - D. Smith
Witnesses William Piggott, Victualler, Hatchen Green; Henry Brabant, St Albans
On the 21st day of August 1885 Probate of this Will was granted to Dolphin Smith, John Henry Smith and William Atherton Smith the Executors
If you can add to the information given above tell me.