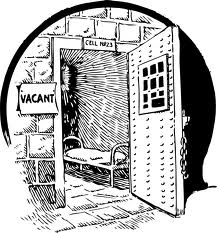 Samuel Jones was born in Tring in 1816 and in 1838 he was 5 feet 9½ inches high, had brown hair, hazel eyes, and had a scar on his upper lip.
And how do we know this?
Samuel was in Bedford Goal having committed for highway robbery, and was later put on board the Fortitude, at Chatham, on the way to Australia. This information comes from the
Bedfordshire Goal Register
which is currently being put online by BLARS. For more examples see

Some Tring Criminals.